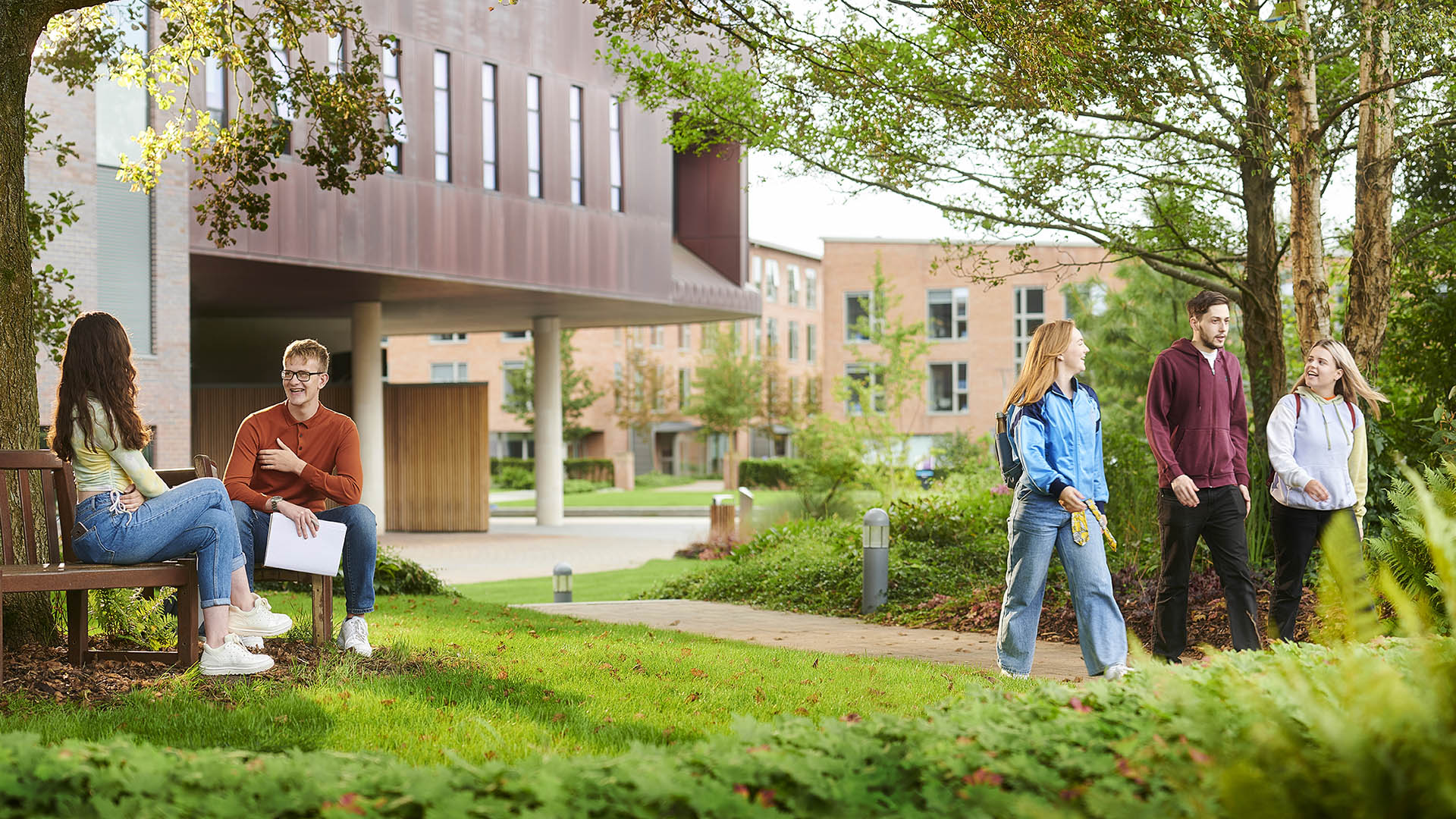 The greatest thing you'll learn, is where your knowledge can take you.
Our purpose has always been about much more than education. It's about empowering our students.
We want to give you the tools to succeed. In any career you choose. In whichever direction life takes you. That's why we offer a rich variety of undergraduate courses. Each one looks beyond tradition, to create an inspirational and diverse learning environment that enables you to realise your ambitions.
It's time to discover exactly how far knowledge can take you, with career-minded, future-focused undergraduate study that really means something to prospective employers. And everything to your future.
Browse our undergraduate subject areas
What you can expect at Edge Hill University
The way we design our courses is key. We follow a curriculum framework and use a rigorous process to make sure what we teach is informed by research and gives our students the skills employers want. Our teaching stimulates active learning, creativity, problem solving and investigation. Whichever undergraduate course you study at Edge Hill, we'll help you to develop the skills and knowledge you need to excel in your future career.
We have a strong background in providing vocational education for career paths including education, health and social care, as well as offering courses in the arts and sciences. But whatever undergraduate degree you choose from our range of subjects, we'll bring your learning to life and show you how to apply your skills and knowledge to the world of work.