Teaching and Learning in Clinical Practice
PGCert
Reflect upon and share your experience of teaching, supporting and assessing learning within a clinical context, developing the knowledge base to make critical judgements within a clinical setting.
Overview
This is a collaborative, multi-professional programme for those working in a clinical setting, providing the opportunity for participants to improve teaching and assessment skills and understand how individuals learn. The course is suitable for all experienced clinicians, including medical doctors of all disciplines, general practitioners, dentists, nurses and allied health professionals who teach, support learning and are involved in assessment processes, whether formal or informal.
The course is run by Edge Hill University and is an accredited programme of Advance HE. Students completing this course will be eligible to apply for Fellowship of the higher education Academy.
Course features
Professional accreditation
What you'll study
The course will enable you to study the key concepts and approaches involved in teaching and facilitating learning in the clinical environment, furthering your application of theory to practice.
You will also analyse relevant forms of assessment and evaluation and consider the roles of learning support and learning resources in effective delivery.
There will be opportunities to practice your teaching skills and to observe and give feedback to others.
Teaching and Learning in the Clinical Context
Delivering Teaching and Facilitating Learning Opportunities
Assessing Learning and Evaluating Teaching
Supporting the Postgraduate Learner in the Medical Workplace
For more information about each module, including the dates and times of module sessions, please see our Continuing Professional Development Modules for Health and Social Care Practitioners pages.
Optional modules provide an element of choice within the course curriculum. The availability of optional modules may vary from year to year and will be subject to minimum student numbers being achieved. This means that the availability of specific optional modules cannot be guaranteed. Optional module selection may also be affected by timetabling requirements. Some restrictions on optional module choice or combinations of optional modules may apply.
How you'll study
The course is delivered through online blended learning, using the University's Virtual Learning Environment (VLE), with streamlined access to online reading materials, many of which have been specially optimised for use with mobile devices.
The programme commences with a detailed introduction to studying online. Please note, you will require access to a PC with an internet connection, as well as speakers or headphones. Specialist software is not required. Interaction online between fellow students is encouraged and facilitated by means of discussion boards.
The online learning is blended with contact sessions, 3-4 per module, at Edge Hill University. Attendance at these face-to-face sessions is highly recommended. These are not compulsory, although if you are unable to attend the first session you will be expected to demonstrate accessing and taking part in the online activities at the earliest opportunity.
How you'll be assessed
A range of assessment strategies are employed on this programme, including online tasks, critical reflection on practice, assignments, evaluative reports, case studies, peer observation of teaching, the design of learning activities and the creation of portfolios. You will be supported by your academic tutors with academic skills practice and 'formative feedback' on work-in-progress. You will be expected to write approximately 4,000 words (or equivalent) for each module.
Who will be teaching you
The academic team comprises highly experienced tutors from Edge Hill University, some of whom are, or have been, practising clinicians, experienced educationalists and experienced learning technologists. The team is further enhanced by guest input from clinical experts and practitioners.
Many of the team are research active in the fields of technology enhanced learning and clinical education and some are also University Teaching and Learning Fellows or SOLSTICE Fellows, with an extensive publication record. Specific research interests include the role and influence of tutors when facilitating e-learning, the use of e-portfolios and informal workplace learning.
Entry criteria
Entry requirements
Applicants need to be qualified clinicians, with some experience of, or access to, supervising and/or teaching in their daily work. A degree, degree-level qualification or professional qualification supplemented by relevant experience will normally form part of an applicant's profile.
How to apply
There is an online application process for this course.
Please choose the application form for your preferred intake date and mode of study.
Should you accept an offer of a place to study with us and formally enrol as a student, you will be subject to the provisions of the regulations, rules, codes, conditions and policies which apply to our students. These are available at www.edgehill.ac.uk/studentterms.
Did you know?
If you join a full time undergraduate degree at Edge Hill University, we will guarantee you the offer of a room in our halls of residence for the first year of your course.
Discover our accommodation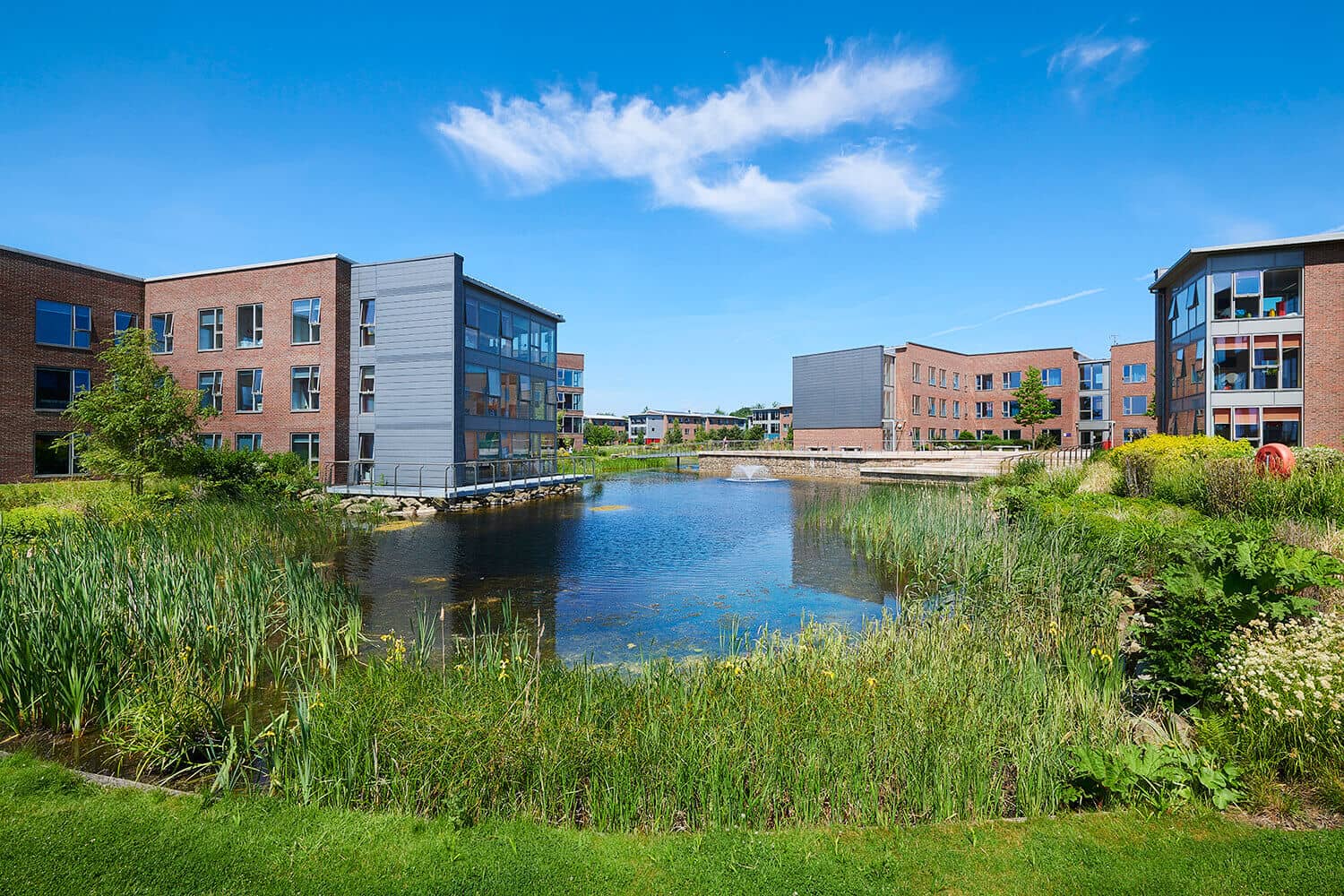 Facilities
The Faculty of Health, Social Care and Medicine offers outstanding facilities for the education and training of health and social care professionals.
The contemporary teaching and learning resources include leading edge clinical skills facilities, an 860-seat lecture theatre, and a variety of teaching rooms and social learning spaces.
Where you'll study
Faculty of Health, Social Care and Medicine
Finance
Tuition fees
UK Part-Time
£47 per credit
for 60 credits
EU/EEA and Swiss students who have settled or pre-settled status under the EU Settlement Scheme, as well as Irish nationals, may be eligible for the UK tuition fee rate.
Financial support
Please view the relevant Money Matters guide for comprehensive information about the financial support available to eligible UK students joining postgraduate courses at Edge Hill University.
EU/EEA and Swiss students who have settled or pre-settled status under the EU Settlement Scheme may be eligible to apply for financial support. Irish nationals can ordinarily apply to Student Universal Support Ireland (SUSI). Please see our EU student finance page for further details.
Your future career
Upon successful completion of this programme, you will have developed the knowledge and skills required of clinical and educational supervisors, practice education facilitators, as well as other roles in clinical and medical education.
If you are already working in such a position, the programme will enable you to develop your role and enable you to reflect upon and share your expertise whilst acquiring an accredited academic qualification.
Download our course leaflet