Medical Leadership
PGCert
Develop awareness of your leadership qualities and discover how to lead others through the change process effectively, while also being prepared for consultant interviews and the transition to a consultant role.
Overview
Promoting a values-driven, compassionate, inclusive and authentic leadership approach, this programme develops experienced doctors and new consultants as leaders and effective change agents. You will gain the skills, knowledge and self-awareness required to improve the quality of care, enhance service delivery and lead people through change in health and social care. The programme will enable you to critically reflect on your practice, consider your style of leadership, assess your decision-making skills and gain an insight into your personality, from influencing style to emotional intelligence and resilience.
You will be encouraged to consider the type of leader and change agent that you are, the type of leader and change agent you aspire to be (and why), and the action that could be taken to enhance your leadership and change management development. On successful completion of the programme, you will be awarded a Postgraduate Certificate in Medical Leadership and have the option to progress onto a dedicated Medical Leadership and Development pathway on our MSc Leadership Development.
What you'll study
A key strand of the course examines the personal attributes of a leader. You will develop leadership skills, reflect on your personality type and emotional intelligence, and gain an insight into your role within a team.
Focus is also placed on change theories. You will consider how to lead others through the change process effectively, examine key theories, styles and tools, and critically reflect on your own actions and those of others.
In addition to the two key compulsory modules, a third module is selected from the faculty's professional development portfolio. You might choose to focus on the role of the clinical supervisor, examine the drivers for change and innovation, immerse yourself in strategic clinical leadership, or specialise in professionalism and ethics in a multi-disciplinary team.
Leading People Through Change
Developing a Business Case for Change and Innovation
Promoting Professionalism and Ethics in Multidisciplinary Practice
Strategic Clinical Leadership
Teaching and Learning in the Medical Workplace
Developing Potential in Others
It may be possible to choose an alternative optional module from the Faculty of Health, Social Care and Medicine's professional development portfolio, subject to agreement with the course leader.
For more information about each module, including the dates and times of module sessions, please see our Continuing Professional Development Modules for Health and Social Care Practitioners pages.
Optional modules provide an element of choice within the course curriculum. The availability of optional modules may vary from year to year and will be subject to minimum student numbers being achieved. This means that the availability of specific optional modules cannot be guaranteed. Optional module selection may also be affected by timetabling requirements. Some restrictions on optional module choice or combinations of optional modules may apply.
How you'll study
The programme will be delivered through a combination of lectures, workshops, seminars, master classes and critical debates.
The approach will be flexible – blended learning with a combination of in-person and online delivery.
The attendance is typically daytime, approximately three hours per week or six hours every other week, per module, however some modules incorporate additional online units of study. In addition we provide work shadowing and one-to-one coaching opportunities.
How you'll be assessed
The assessment strategy will focus on the synthesis and critical application of theory to practice.
A variety of assessment strategies will be used including essays, presentations, portfolios, a leadership development plan, reflective diaries and seminars.
Who will be teaching you
The programme has been developed and will be delivered in collaboration with external stakeholders who hold senior and executive positions in health and social care.
You will be taught by expert academic staff, many of whom publish in international journals and present at national and international conferences. A series of masterclasses will also be delivered by executive leaders in practice.
The Medical Leadership module is co-delivered with the Royal College of Physicians.
Entry criteria
Entry requirements
To join this course, you must have a degree in Medicine and be registered with the General Medical Council. You must also be working in a health and social care environment.
An interview will form part of the selection process.
How to apply
There is an online application process for this course.
Please choose the application form for your preferred intake date and mode of study.
Should you accept an offer of a place to study with us and formally enrol as a student, you will be subject to the provisions of the regulations, rules, codes, conditions and policies which apply to our students. These are available at www.edgehill.ac.uk/studentterms.
Did you know?
If you join a full time undergraduate degree at Edge Hill University, we will guarantee you the offer of a room in our halls of residence for the first year of your course.
Discover our accommodation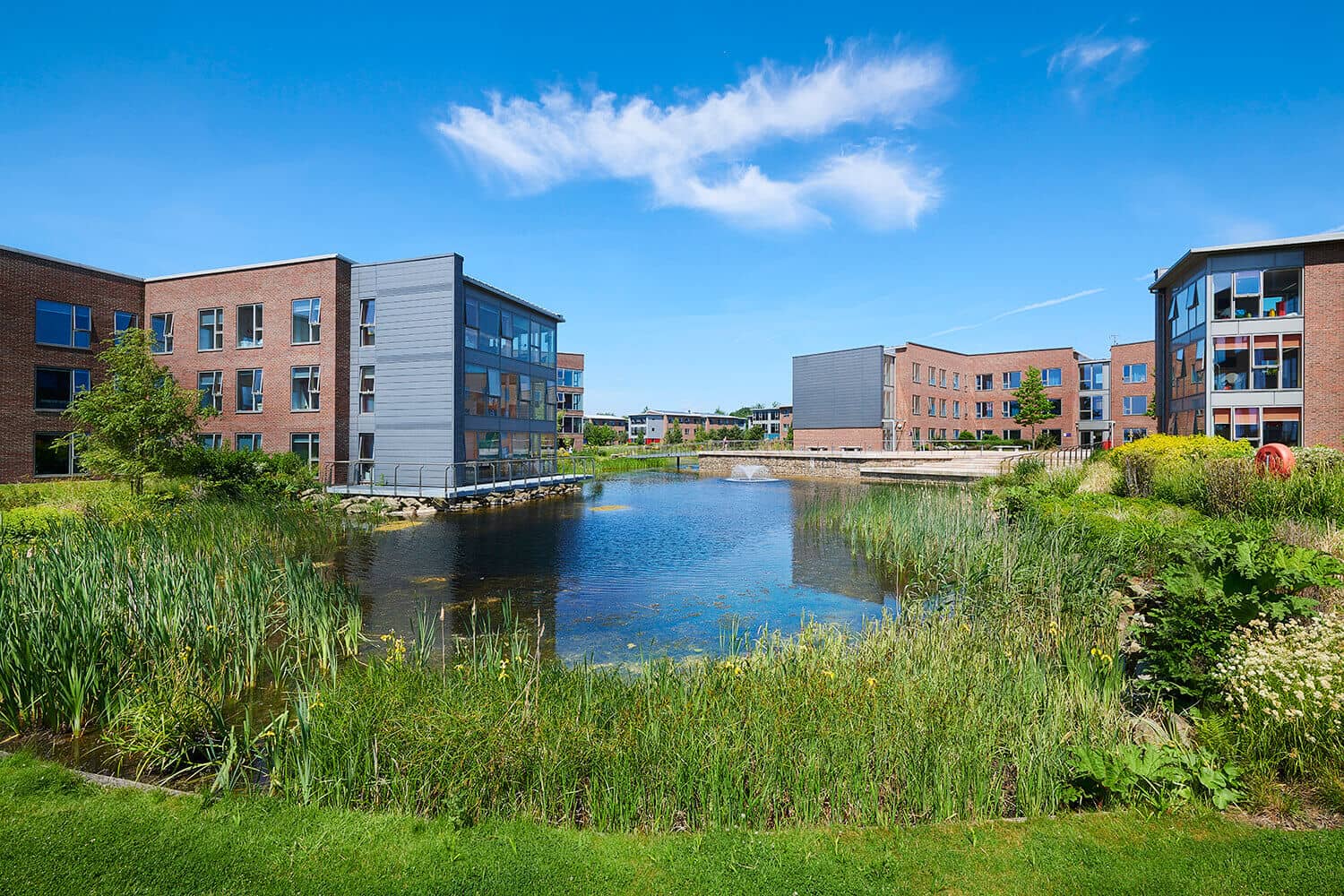 Facilities
The Faculty of Health, Social Care and Medicine offers outstanding facilities for the education and training of health and social care professionals.
The contemporary teaching and learning resources include leading edge clinical skills facilities, an 860-seat lecture theatre, and a variety of teaching rooms and social learning spaces.
Where you'll study
Faculty of Health, Social Care and Medicine
Finance
Tuition fees
UK Part-Time
£47 per credit
for 60 credits
EU/EEA and Swiss students who have settled or pre-settled status under the EU Settlement Scheme, as well as Irish nationals, may be eligible for the UK tuition fee rate.
Financial support
Please view the relevant Money Matters guide for comprehensive information about the financial support available to eligible UK students joining postgraduate courses at Edge Hill University.
EU/EEA and Swiss students who have settled or pre-settled status under the EU Settlement Scheme may be eligible to apply for financial support. Irish nationals can ordinarily apply to Student Universal Support Ireland (SUSI). Please see our EU student finance page for further details.
Your future career
In an increasingly competitive health service, health and social care staff need to continually seek opportunities to add to their portfolio of qualifications to advance their careers. This is particularly true for doctors where a postgraduate qualification is increasingly perceived as highly desirable.
This Postgraduate Certificate will equip you with a range of leadership and change management skills. It provides a highly relevant qualification which demonstrates a commitment to continuous professional development and prepares you to apply for a wide variety of roles within service improvement and project management. Specifically, you will be prepared for consultant interviews and the transition to employment as a consultant. You will also be prepared for appraisal and re-validation in relation to leadership and management standards.
Course changes
Every effort has been made to ensure the accuracy of this information, however our courses are subject to ongoing review and development. Changing circumstances may necessitate alteration to, or the cancellation of, courses.
Changes may be necessary to comply with the requirements of professional bodies, revisions to subject benchmarks statements, to keep courses updated and contemporary, or as a result of student feedback. We reserve the right to make variations if we consider such action to be necessary or in the best interests of students.
Track changes to this course
Download our course leaflet