SpLD (Dyslexia) with AMBDA/ATS
PGCert
Develop the expertise to enhance provision in educational settings for learners with specific learning difficulties dyslexia on a course accredited by the British Dyslexia Association.
Overview
This programme enables you to investigate research and literature relevant to SpLD dyslexia and evaluate this in terms of specialist teaching and learning practice. You will gain a critical understanding of the social, emotional and community issues that may affect dyslexic learners and their families and develop your knowledge of the practice and principles involved in enhancing the learning experience for children and young people with SpLD dyslexia. Demonstrating the ability to critically evaluate and reflect upon your own practice in relation to the identification, assessment and subsequent interventions within the role of a specialist teacher forms a central part of the programme.
Please note, as an alternative to completing this PGCert, it is also possible to gain eligibility to apply to the British Dyslexia Association (BDA) for recognition as a Specialist Dyslexia Teacher/Practitioner with Approved Teacher Status or Approved Practitioner Status (ATS/APS) by completing module Identification, Assessment and Intervention for Students with SpLD Dyslexia (AP) on a standalone basis.
Course features
Professional Accreditation
What you'll study
The rationale and philosophy of the programme emphasises the key relationship between critical thinking, evaluation and practical action. This is related to your professional experiences and interests as well as the ways in which these can be synthesised.
Emphasis is placed on effective practice, particularly improving the provision that settings offer, through the teacher/tutor, for learners with specific learning difficulties dyslexia.
This will involve active exploration of a range of issues including:
Complexities of identification, assessment and multi-sensory learning environments.
Critical analysis of a range of intervention strategies and teaching approaches.
Principles underlying structured, sequential, multi-sensory teaching.
The role and impact of legislation.
Current research, theory and practice of psychometrics.
Diagnostic assessment.
Validity and reliability of testing.
Practice of other teachers supporting pupils with dyslexia within a different context.
Analysis of the potential impact of dyslexia on social and emotional development.
Analysis of potential barriers to learning.
Dyslexia and society.
Identification, Assessment and Intervention for Students with SpLD Dyslexia (AP)
Specialist Dyslexia Training Work-based Practice
Theories and Dilemmas of Dyslexia
How you'll be assessed
Modules are assessed using case studies, diagnostic assessment reports, specialist teaching evaluations, annotated lesson plans and observations of teaching practice.
Assessments and activities on the Specialist Dyslexia Training programme give you the opportunity to analyse current practice, utilising and reflecting upon current research and debate to bring about change with clear impact.
Assessment tasks have been designed to allow choice and flexibility to ensure that individual needs are met and that impact on provision and practice within your setting is maximised. In this way the assessments form an integral part of the learning process which will be captured through portfolio evidence of impact on pupils, your own professional practice and the practice of other professionals in your school.
To successfully complete the Specialist Dyslexia Training Work-Based Practice module, you will need to have access to a range of diagnostic assessments to undertake a full diagnostic assessment of dyslexia. You will be responsible for sourcing and purchasing your own diagnostic assessments. Please contact Course Enquiries for an up-to-date breakdown of costs.
Who will be teaching you
The modules in the programme will be taught by experienced and knowledgeable tutors, supplemented by face-to-face and blended learning opportunities. All teaching observations will be carried out by tutors who hold Associate Membership of the British Dyslexia Association (AMBDA) status.
The University tutors have expertise in a variety of academic disciplines, including SEN / Inclusion, Dyslexia, Leadership and Management, educational research and systematic enquiry.
Entry criteria
Entry requirements
You need to have a relevant degree (or equivalent).
You will require a written statement from your head teacher / manager supporting your suitability as a specialist teacher and confirming you satisfy the Disclosure and Barring Service's (DBS) mandatory criteria of 'Clearance to Work with Children and/or Vulnerable Adults'.
How to apply
There is an online application process for this course.
Please choose the application form for your preferred intake date and mode of study.
Should you accept an offer of a place to study with us and formally enrol as a student, you will be subject to the provisions of the regulations, rules, codes, conditions and policies which apply to our students. These are available at www.edgehill.ac.uk/studentterms.
Did you know?
If you join a full time undergraduate degree at Edge Hill University, we will guarantee you the offer of a room in our halls of residence for the first year of your course.
Discover our accommodation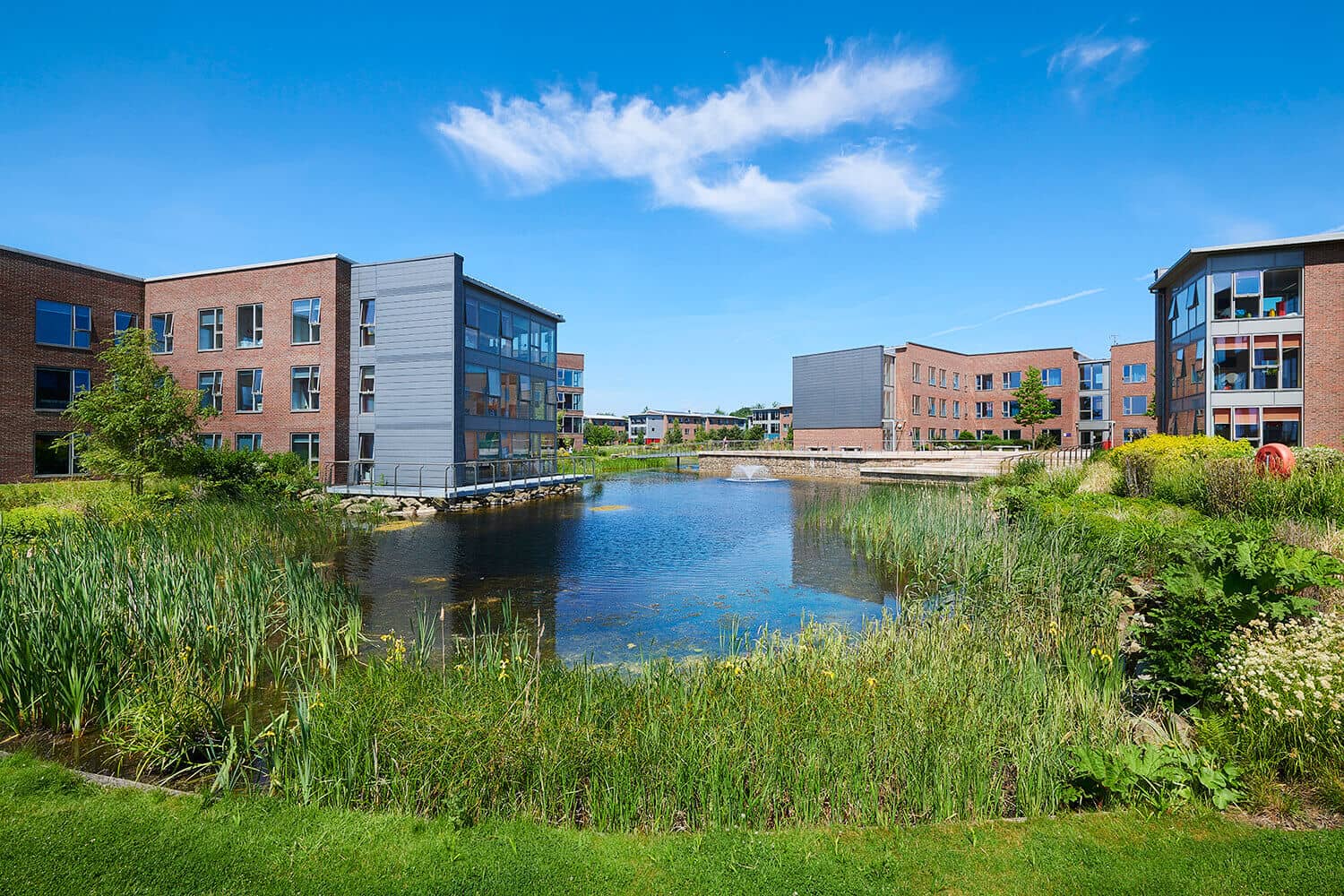 Finance
Tuition fees
Tuition fees are £2,230 for Year 1 for UK students joining this course in academic year 2022/23. Tuition fees for Year 2, studied in academic year 2023/24, are still to be announced. We will update this information as soon as it is available.
EU/EEA and Swiss students who have settled or pre-settled status under the EU Settlement Scheme, as well as Irish nationals, may be eligible for the UK tuition fee rate.
Financial support
Please view the relevant Money Matters guide for comprehensive information about the financial support available to eligible UK students joining postgraduate courses at Edge Hill University.
EU/EEA and Swiss students who have settled or pre-settled status under the EU Settlement Scheme may be eligible to apply for financial support. Irish nationals should ordinarily apply to Student Universal Support Ireland (SUSI). Please see www.edgehill.ac.uk/eufinance for further details.
Your future career
The programme has been designed to equip you with the professional attributes, skills, knowledge, attitudes and confidence necessary to act as a specialist teacher for dyslexia.
These skills and the AMBDA / ATS status allow specialist teachers to make access arrangements for examinations as well as diagnostic screenings for dyslexia in both their own workplace and other Local Authority settings.
Download our course leaflet