Medical Practice in Adult Learning Disability
PGCert
Champion high quality care for adults with a learning disability and develop your skills in providing clinical leadership on this PGCert designed for doctors, nurses and allied health professionals.
Overview
Aimed at doctors, nurses and allied health professionals, this PGCert Medical Practice in Adult Learning Disability has been designed to enhance your skillset and ensure you're well-equipped to to to provide high quality, person-centred care for adults with a learning disability.
Delivered in partnership with the Royal College of Physicians, you'll develop specialist knowledge that will enhance your employability and ensure you are well placed to apply for specialist learning disability positions.
Upon successful completion of this programme, you will graduate as a reflective practitioner, ready to influence and shape local services and improve the delivery of care for adults with learning disabilities.
With a blended learning approach, this Postgraduate Certificate will help you balance work commitments and study via a combination of in-person and online delivery methods.
What you'll study
The focus across the programme will be on the support and assessment of individuals with a learning disability. You will explore the varied and complex needs, taking a holistic and individualised approach. Critically appraising information, you will begin to implement evidence-based best practice in treating and supporting individuals and promoting quality of care. You will also work on the development of a service improvement project. This will align to national policy drivers and support you in the design, implementation, and evaluation of change, as well as providing recommendations for practice improvement.
Improving Service Delivery within Learning Disability and/or Autism
Medical Needs of Adults with a Learning Disability
How you'll study
The programme will be delivered using a combination of online and in-person teaching methods. These include lectures, self-directed learning, action learning sets, practice-based learning, online seminars and discussion groups.
Your face to face sessions will be held at The Spine in Liverpool. Home to the Royal College of Physician's northern base, it promotes academic excellence and medical leadership.
How you'll be assessed
There will be a range of academic and workplace-based assessments to ensure that you achieve your full potential. These include a portfolio of evidence, critical reflections, and the production of a written service improvement plan or audit.
Who will be teaching you
The programme is delivered by both academic staff and expert practitioners in learning disability. In addition to the core team, guest speakers who are learning disability experts deliver keynote sessions on the programme.
You will receive tailored support in your workplace from an identified clinical supervisor. A community of practice will also be established to provide additional support to your learning via peer networks and access to multi-professional student colleagues.
Entry criteria
Entry requirements
To apply for this programme you must be a registered practitioner with a healthcare Professional Statutory Regulatory Body (PSRB) working within a relevant area of health/social care practice;
You will need to be able to demonstrate an ability to work at Masters level (Level 7), evidenced by prior studies. Minimum requirement is typically a lower second-class honours degree. A third-class honours degree classification and/or a relevant Diploma in Healthcare will be considered on an individual basis.
At the point of application, you will also need to demonstrate evidence of working at a senior level and providing medical care for those with a learning disability within your role.
You will also need to provide written approval identifying line manager support and an appropriate named clinical tutor who agrees to support an appropriate workplace environment providing relevant clinical experience throughout the programme.
Only international applicants currently resident and working in the UK are eligible to apply. Applicants must be registered with a UK PSRB and currently in suitable employment. These may include healthcare professionals working in the UK via NHS international recruitments.
English language requirements
International students require IELTS 6.5, with a score no lower than 6.0 in each individual component, or an equivalent English language qualification.
If your current level of English is half a band, one band, or one-and-a-half bands lower, either overall or in one or two elements, you may want to consider our Pre-Sessional English course.
How to apply
There is an online application process for this course.
Apply here for September 2023.
Should you accept an offer of a place to study with us and formally enrol as a student, you will be subject to the provisions of the regulations, rules, codes, conditions and policies which apply to our students. These are available at www.edgehill.ac.uk/studentterms.
Did you know?
If you join a full time undergraduate degree at Edge Hill University, we will guarantee you the offer of a room in our halls of residence for the first year of your course.
Discover our accommodation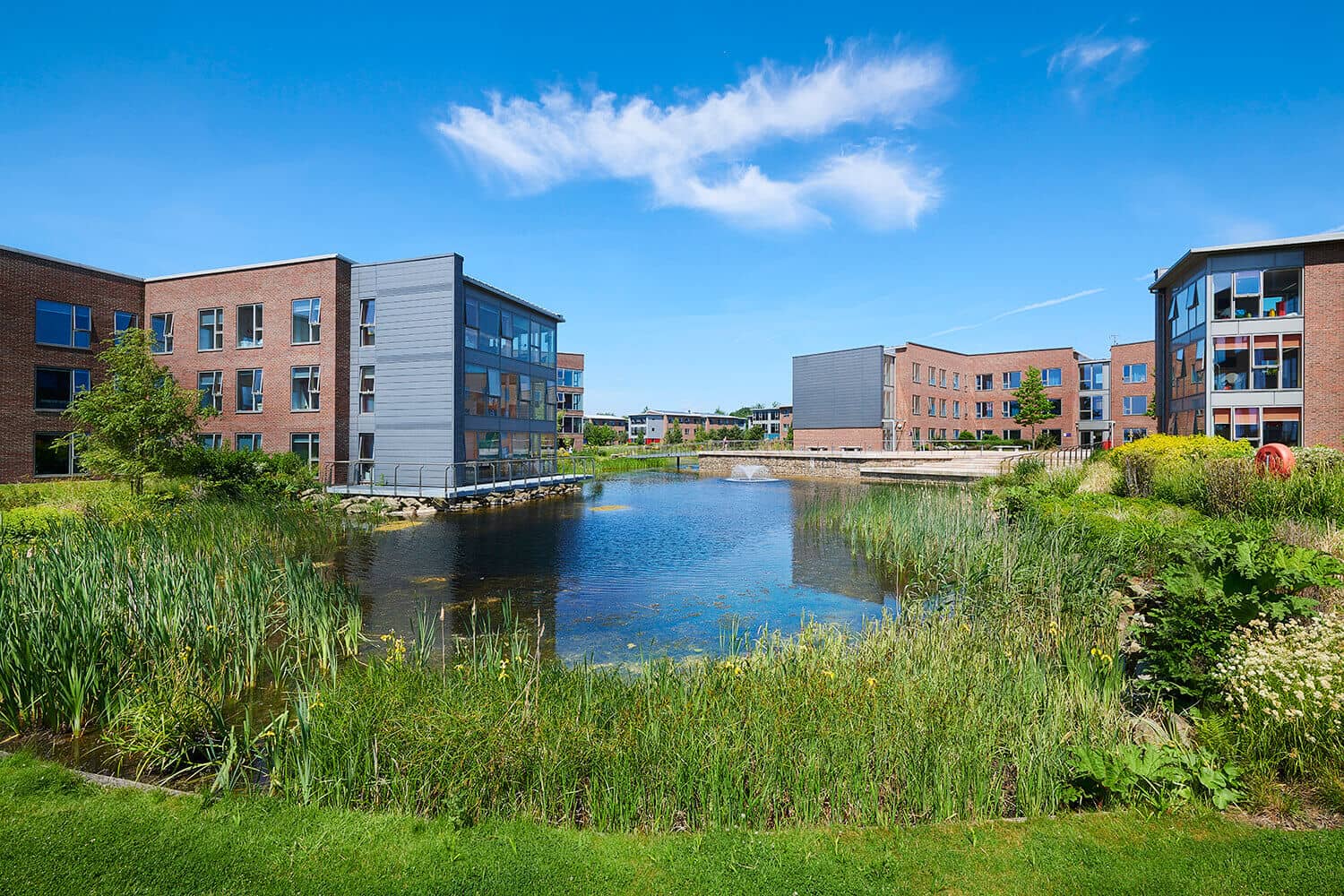 Finance
Tuition fees
UK Part-Time
£47 per credit
for 60 credits
EU/EEA and Swiss students who have settled or pre-settled status under the EU Settlement Scheme, as well as Irish nationals, may be eligible for the UK tuition fee rate.
Financial support
Please view the relevant Money Matters guide for comprehensive information about the financial support eligible to UK students.
EU/EEA and Swiss students who have settled or pre-settled status under the EU Settlement Scheme may be eligible to apply for financial support. Irish nationals can ordinarily apply to Student Universal Support Ireland (SUSI). Please see our EU student finance page for further details.
Your future career
Upon successful completion of this course you will have developed as an innovative, solution focused and resilient medical practitioner for adults with a learning disability.
You will be able to critically evaluate and facilitate service needs safely and effectively across complex health and social care environments.
You will also have enhanced your intellectual and professional independence at postgraduate level to enhance your future career opportunities.
Download our course leaflet