Advanced Critical Care
PGCert
Develop the competencies required at Step Two and Step Three of the National Competency Framework for adult critical care nurses on a programme delivered in conjunction with Liverpool Heart and Chest Hospital.
Overview
The PGCert in Advanced Critical Care is designed to enhance the skills of practitioners such as registered nurses and operating department practitioners. It will enable you to become a clinical expert who is able to work safely and effectively in critical care practice, meeting the Step Two and Step Three competencies of the National Competency Framework for adult critical care nurses. A systems-based approach is used throughout the course to reflect the national standards for adult critical care education. You will acquire effective leadership skills and gain the knowledge and confidence needed to develop others in the delivery of high quality and compassionate care to patients with complex critical care needs.
What you'll study
The course comprises of two modules which are studied sequentially.
You will begin by focusing on the assessment and management of patients following emergency events which have led to admission to a critical care environment. You will then concentrate specifically upon the development of effective leadership within a critical care environment.
The intention is to develop as a practitioner who provides clinical nursing leadership, supervision and support to teams, while optimising safe standards of patient care.
Step Two Advanced Critical Care
Step Three Advanced Critical Care
For more information about each module, including the dates and times of module sessions, please see our Continuing Professional Development Modules for Health and Social Care Practitioners pages.
How you'll study
There will typically be ten days of taught sessions per module. A hybrid delivery model will enable you to attend any classes face-to-face or join a live stream of the session online at the same time. You will learn through a combination of lectures, seminars, simulation-based learning, objective structure clinical examinations (OSCE) workshops and tutorials.
The programme also includes a significant proportion of work-based learning during which you will be supported and assessed by a clinical mentor.
How you'll be assessed
You will be assessed through a combination of written examinations, objective structured clinical examinations (OSCEs), written assessments and practice-based competency achievements.
Who will be teaching you
The programme team comprises of front line clinicians from Liverpool Heart and Chest Hospital and academic experts from Edge Hill University. The research activities and educational roles of the programme team are varied and link to both theory and practice. A range of nationally and internationally recognised clinical experts will also be drawn upon to inform and enhance the learning experience.
Entry criteria
Entry requirements
To join this course, you should have a degree equivalent to UK first-class or second-class honours (2:2 or above) in a professional healthcare related subject and must be registered with a UK Professional Body and hold a health-related professional qualification.
You must have successfully completed the adult critical care competencies at step one of the national framework and be able to demonstrate that you are an experienced practitioner, typically with at least two years in practice (or equivalent).
You will require access to appropriate supervised practice in a suitable clinical area and will need to provide a reference from your line manager to confirm support arrangements and your suitability for the course.
If you don't have an honours degree, you may still be considered for the programme if you can demonstrate extensive practice experience through your professional portfolio. This might include, for example, evidence of comprehensive knowledge of the discipline, an in-depth awareness of current issues relating to critical care, evidence of critical analysis skills, and an ability to evaluate evidence drawn from your area of practice or previous academic study.
An interview will form part of the selection process.
How to apply
Should you accept an offer of a place to study with us and formally enrol as a student, you will be subject to the provisions of the regulations, rules, codes, conditions and policies which apply to our students. These are available at www.edgehill.ac.uk/studentterms.
Did you know?
If you join a full time undergraduate degree at Edge Hill University, we will guarantee you the offer of a room in our halls of residence for the first year of your course.
Discover our accommodation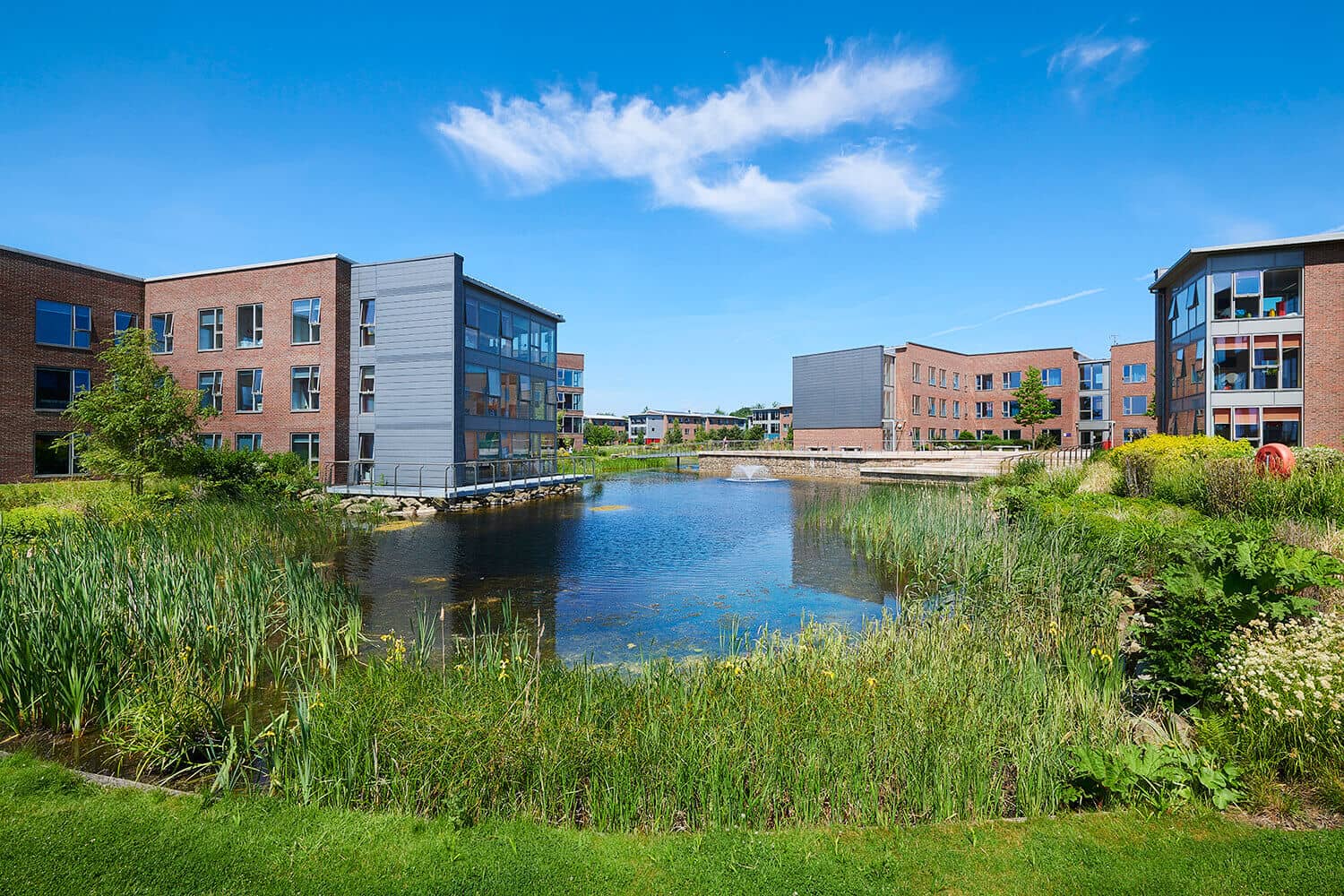 Facilities
Liverpool Heart and Chest Hospital is a leading national cardiothoracic care provider of integrated healthcare services for patients and their families across community and acute care settings. It was rated outstanding in its community health services for adults in the Care Quality Commission's inspection report published in July 2019.
The Education Centre at Liverpool Heart and Chest Hospital comprises seminar, classroom and lecture theatre spaces, in addition to clinically equipped skill rooms (app supported) with simulation devices, mannequins and mock bed spaces.
Finance
Tuition fees
UK Part-Time
£50 per credit
for 60 credits
EU/EEA and Swiss students who have settled or pre-settled status under the EU Settlement Scheme, as well as Irish nationals, may be eligible for the UK tuition fee rate.
Financial support
Please view the relevant Money Matters guide for comprehensive information about the financial support available to eligible UK students joining postgraduate courses at Edge Hill University.
EU/EEA and Swiss students who have settled or pre-settled status under the EU Settlement Scheme may be eligible to apply for financial support. Irish nationals can ordinarily apply to Student Universal Support Ireland (SUSI). Please see our EU student finance page for further details.
Your future career
Successful completion of this programme will enhance your ability to provide expert care, clinical nursing leadership and effective supervision. It is designed to support practitioners in working towards the role of advanced practitioner to address patient needs in the clinical contexts of critical care.
Course changes
Every effort has been made to ensure the accuracy of this information, however our courses are subject to ongoing review and development. Changing circumstances may necessitate alteration to, or the cancellation of, courses.
Changes may be necessary to comply with the requirements of professional bodies, revisions to subject benchmarks statements, to keep courses updated and contemporary, or as a result of student feedback. We reserve the right to make variations if we consider such action to be necessary or in the best interests of students.
Track changes to this course
Download our course leaflet