Advanced Cardiothoracic Care
PGCert
Work towards the role of advanced practitioner with the expertise to address patient needs in cardiothoracic care on a programme delivered in conjunction with Liverpool Heart and Chest Hospital.
Closed to international applications for September 2023.
Overview
This Postgraduate Certificate prepares practitioners for the innovative, specialist and advanced roles in cardiothoracic practice which are emerging in line with the NHS vision of delivering high quality, effective and compassionate care in the 21st century. It has been designed for qualified staff from a variety of professional backgrounds, including nurses and operating department practitioners, as well as allied health professionals such as cardiac catheterisation laboratory technicians, respiratory physiologists, physiotherapists and bioscience physiologists. Demonstrating an agile and responsive approach to learning, the programme will develop and embed additional skills and knowledge and enable you to provide expert cardiothoracic care, deliver effective supervision and leadership, and work towards advanced practice.
What you'll study
You will have a choice of routes within this programme, enabling you to focus on either the journey of patients who have ongoing cardiothoracic disease requiring long-term care, or patients who present in need of care in cardiac catheterisation laboratories and theatres.
As such, you will focus on patient safety and the prevention of harm or specialise in interventions and surgery of a cardiothoracic nature.
An additional core module sets the context of advanced practice, while a further elective choice is drawn from the faculty's professional development portfolio.
Context of Advanced Practice
Surgical Interventions in Cardiothoracic Theatre and Cardiac Catheterisation Laboratory Settings
You will study a further 20 credits chosen from either HEA4034 Negotiated Learning Shell or an alternative module from the Faculty of Health, Social Care and Medicine's professional development portfolio (subject to agreement with the course leader).
Negotiated Learning Shell 7.20
How you'll study
The programme is delivered through a combination of lectures, seminars, group discussion and case study examination.
Each module requires attendance of between 5-10 days, with additional support available via a virtual learning environment.
How you'll be assessed
You will be assessed through a combination written assessments, presentations and portfolios.
Who will be teaching you
The programme team comprises frontline clinicians from Liverpool Heart and Chest Hospital and academic experts from Edge Hill University. The research activities and educational roles of the programme team are varied and link to both theory and practice. A range of nationally and internationally recognised clinical experts will also be drawn upon to inform and enhance the learning experience.
Entry criteria
Entry requirements
To join this Postgraduate Certificate, you should have a degree equivalent to UK first-class or second-class honours (2:2 or above) in a health or social care related subject.
You should also be registered with a UK Professional Body, hold a health-related professional qualification and be an experienced practitioner, typically with at least two years in practice (or equivalent).
To join this programme, you should have access to an appropriate practice environment in a suitable clinical area. For further advice on this, please contact either the Clinical Programme Lead or the Academic Programme Lead.
An interview will form part of the selection process.
How to apply
There is an online application process for this course.
Please choose the application form for your preferred intake date and mode of study.
Should you accept an offer of a place to study with us and formally enrol as a student, you will be subject to the provisions of the regulations, rules, codes, conditions and policies which apply to our students. These are available at www.edgehill.ac.uk/studentterms.
Did you know?
If you join a full time undergraduate degree at Edge Hill University, we will guarantee you the offer of a room in our halls of residence for the first year of your course.
Discover our accommodation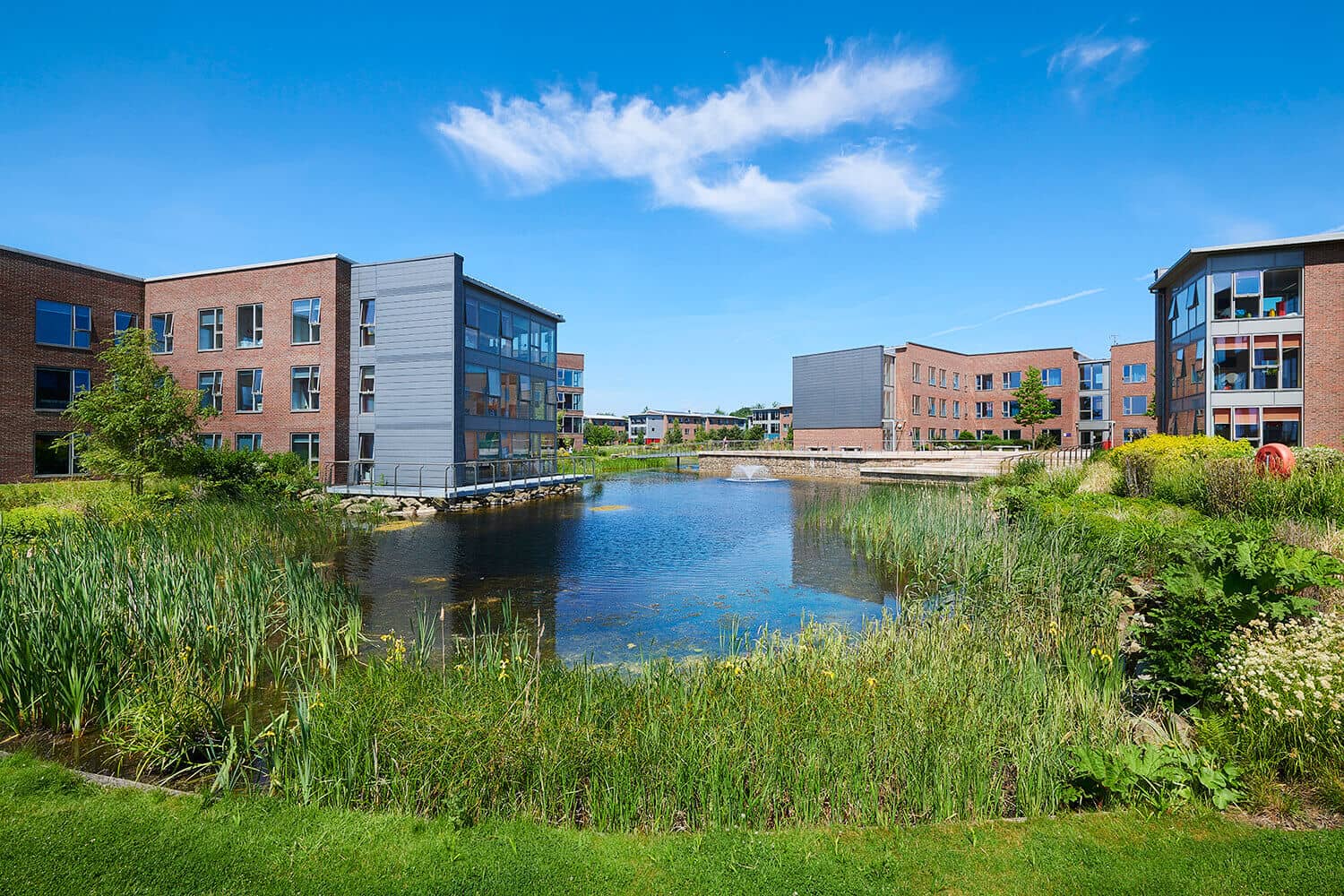 Facilities
Liverpool Heart and Chest Hospital is a leading national cardiothoracic care provider of integrated healthcare services for patients and their families across community and acute care settings. It was rated outstanding in its community health services for adults in the Care Quality Commission's inspection report published in July 2019.
The Education Centre at Liverpool Heart and Chest Hospital comprises seminar, classroom and lecture theatre spaces, in addition to clinically equipped skill rooms (app supported) with simulation devices, mannequins and mock bed spaces.
You will also be taught at Edge Hill University where the Faculty of Health, Social Care and Medicine offers outstanding facilities for the education and training of health and social care professionals. The contemporary teaching and learning resources include leading edge clinical skills facilities, an 860-seat lecture theatre, and a variety of teaching rooms and social learning spaces.
Where you'll study
Faculty of Health, Social Care and Medicine
Finance
Tuition fees
UK Part-Time
£47 per credit
for 60 credits
EU/EEA and Swiss students who have settled or pre-settled status under the EU Settlement Scheme, as well as Irish nationals, may be eligible for the UK tuition fee rate.
Financial support
Please view the relevant Money Matters guide for comprehensive information about the financial support available to eligible UK students joining postgraduate courses at Edge Hill University.
EU/EEA and Swiss students who have settled or pre-settled status under the EU Settlement Scheme may be eligible to apply for financial support. Irish nationals can ordinarily apply to Student Universal Support Ireland (SUSI). Please see our EU student finance page for further details.
Your future career
The programme is designed to support practitioners in working towards the role of advanced practitioner to address patient needs in the clinical contexts of clinical care.
Successful completion of the course will enhance your ability to provide care in the field of cardiothoracic care and practice.  
Download our course leaflet