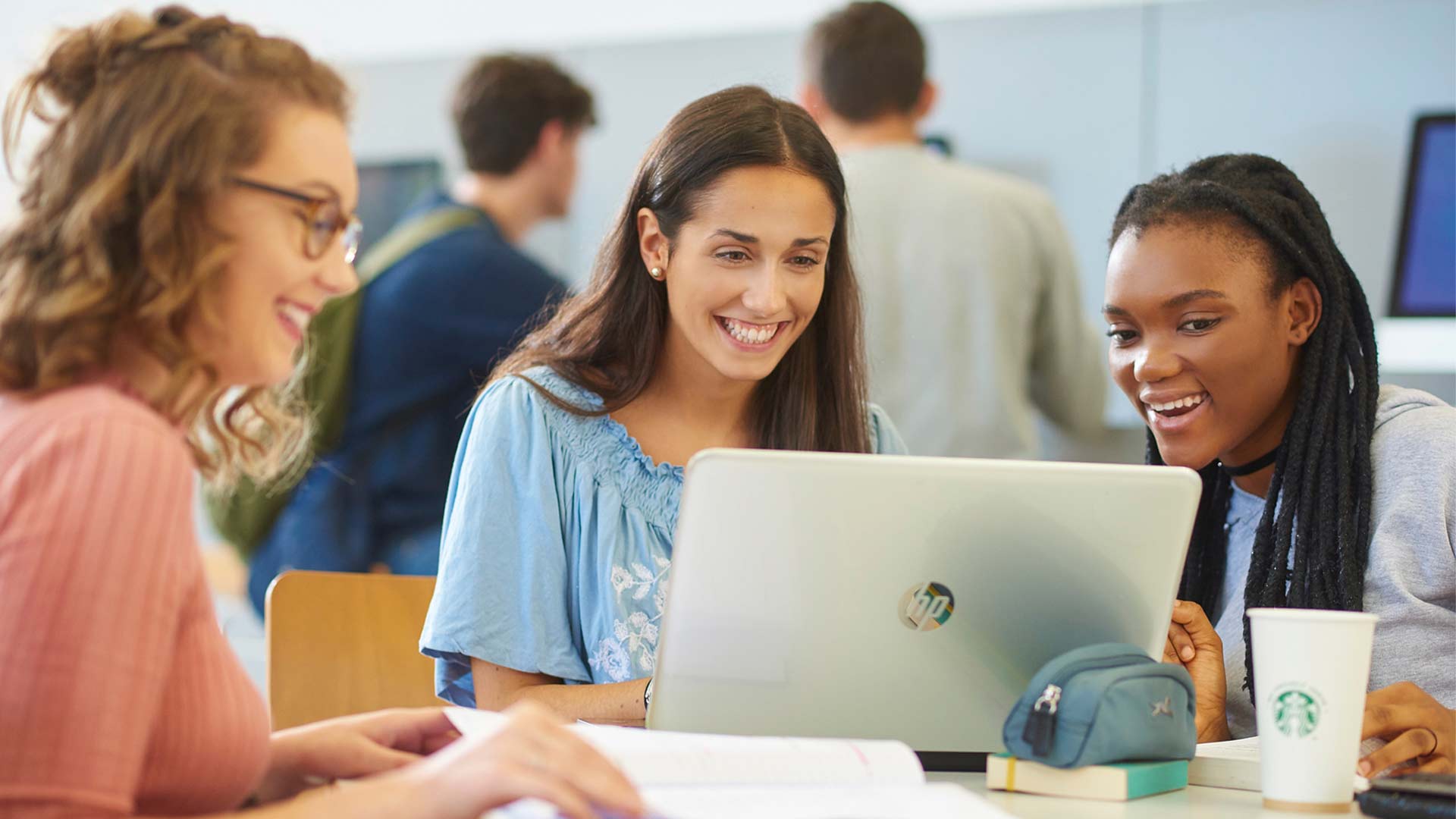 Five things to do on A Level Results Day
The week before. Write a list.
If you're worried you might not get the grades you want, it's a good idea to fend off the fear and take back control with a bit of proactive planning. Make a list of universities that you think are a good fit for you. And a choice of courses you'd like to apply for. You can research on UCAS or check each university's web site ahead of A Level Results Day. Edge Hill's available courses are listed on our website now.
And look beyond the course titles. Read about the modules. Try and find out what the student support is like. Will you have opportunities to get work experience. Or study abroad?
Once you've sorted out your hit list, it's also a good to have a list of questions to ask the university. If you'll need accommodation, what can they do to help? Will you need an interview? Do you need to provide evidence of qualifications?
The night before. Get organised.
Make sure you've got everything you might need, ready for the morning of results day. So, before you climb into bed on 16 August, ready for a nice early night, (and set your alarm so you're awake and ready for 8.00am) make sure you've got:
a notepad and pen
your UCAS ID number
contact details for your firm and insurance choice universities
a copy of your personal statement
a fully charged phone plus your charger. And a place to charge it.
good internet access
snacks and drinks.
And speaking of the night before. Try your best to get some sleep. Things that can help include relaxing sounds. Herbal teas. Scented candles. Even a clean and tidy bedroom. Something that definitely won't help is scrolling on social media until 3am. So turn it off. And tuck yourself in.
On the day
1) Don't panic
It's natural to feel overwhelmed if you've not got the results you wanted. And it's normal to feel a whole range of different emotions. But try and stay calm. Remember. Clearing is a process that happens every year and you're not alone in this. Thousands of students have not only found a place at university through Clearing but have absolutely thrived in their new choice. Check out our stories from Emma and from Tiegan who both came to Edge Hill through Clearing.
And, if you HAVE got the results you needed for your firm or insurance choices, then it's time for you to celebrate. It's an amazing achievement so you should feel rightly proud. You'll be contacted by your university either by post or by email to confirm your place so there's no need for you to call your uni on the day. Did better than you thought you would? As well as the chance to wow your friends and family, there's an option for you to self-release from your confirmed choices and get a place at a different university. Read our quick 'how-to' guide if you think you'd like to do this.
If you're part of a friendship group and know others who might not have got what they hoped for, don't forget to reach out and offer your support. And they don't know what to do, give them our number. We'll be ready and waiting to help them through.
2) Talk the talk
The staff on the phones at the universities will be friendly and supportive. So take a deep breath and get dialling.
And they'll also want to talk to you – not anyone else. So, if your parents or your supporters are keen to take charge of the phone, let them know you've got it under control.
3) Eat. Drink. Repeat.
You'll need to make sure you keep your energy levels up so eat a good breakfast, have snacks on hand, and keep yourself hydrated. Even being slightly dehydrated can negatively affect your concentration and make it harder to focus.
4) Take a break
As much as you might want to stay glued to your phone or your laptop, you should try and take a few minutes break. Step outside for some fresh air or take a moment to stand up and stretch your body. It will help clear you mind, release tension, and keep you motivated.
5) Think it over
When you're contacting different universities, you may find yourself in the lucky position of having more than one offer. So you'll need to consider your options. Look at the pros and cons of studying at each different place. Does the assessment suit your learning style? Are the modules interesting? Will the course fulfil your career ambitions? Would you prefer a campus-based uni or one that's in a city?
Take your time and talk to others if it helps. If you can, visit the university you're most interested in. We're holding an Open Day on Saturday 19 August and offer Campus Tours as well. Seeing somewhere in real life can give you a very different perspective.
And finally
You've hung up the phone. Closed your computer. Said thanks to the people who've helped you through. Now it's time to relax and do something you enjoy. You've conquered Clearing. And you deserve it.
It's time to let the excitement for your new future begin.