Essential preparation for your online interview: PGCE Primary Education with QTS
This page covers the following courses:
PGCE Primary Education with QTS
PGCE Primary Mathematics Specialist with QTS
PGCE Primary Physical Education Specialist with QTS
It has been created to give you all the information you need to prepare for your interview. It is essential that you read all the sections carefully. Please note for these courses we're offering online and on campus interviews. Please make sure you're reading the right guidance for the interview you have been allocated as there will be differences.
Important information
There will be no requirement for you to attend the University – your interview will be online, conducted remotely using Blackboard Collaborate.
You should have received an email from our Admissions Team with the date and time of your interview. If you do not think you have received this, please contact them:

[email protected]

You need to confirm that you will be available for your interview by completing our interview reply form.
Your online interview link can be accessed 15 minutes before the start of your interview. Please access the link within this time to make sure you can connect.
You should allow approximately 1.5 hours for the online interview process.
Whilst your online interview is taking place, please ensure that you have no one else present in the room with you – this will allow you to focus fully on the online interview without distraction.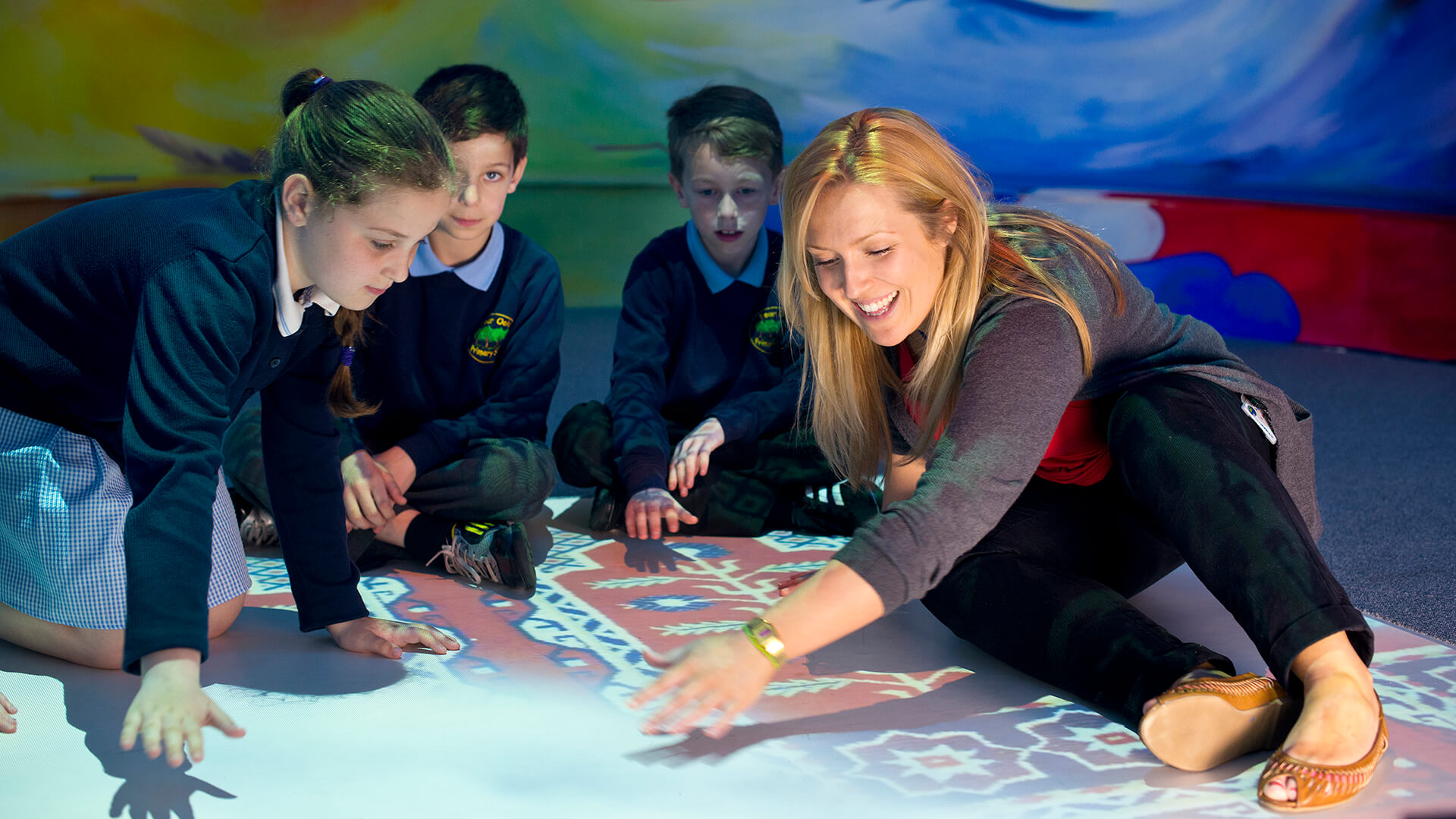 How to use Blackboard Collaborate
You can join your online interview on any device – PC, tablet or smartphone, and we would advise using Chrome or Firefox as your browser. Please ensure that your browser is fully up to date.
If you would prefer to access the session in the Blackboard App please download the app called Blackboard Collaborate TM Mobile, which, using Google Chrome as your browser, you can find in your normal app store.
If you experience any technical issues, please visit the help page.
Your online interview link can be accessed 15 minutes before the start of your interview. Please follow the steps below:
Open the link in your browser
You will then be able to see the session you are joining and there is a place for you to type your name. Please ensure you type your full name and select 'Join Session'.
Each session will be hosted by a member of Edge Hill University staff. They may not be in the online room when you join, however please stay online.
You can join with your camera and microphone switched off and you will be advised by the member of staff when it is time to switch them on.
What we're looking for
The interview has been structured to enable you to demonstrate your commitment to becoming a teacher and your enthusiasm for education. You need to show that you can engage in discussion and will be given the opportunity to demonstrate the contribution that you could make to the PGCE programme and, ultimately, to the education of children.
Throughout the interview process we will be looking for you to demonstrate:
a commitment to and enthusiasm for working with children,
strong verbal and written communication skills,
the personal attributes and values required to train as a teacher,
the ability to reflect on experiences and the learning taken from these.
Our aim at interview is to be able to identify the highest quality candidates. Therefore, performance in all aspects of the interview will be taken into consideration:
Interview tasks (including the written, maths and the presentation task)
Individual interview
What to expect at your online interview
You should allow approximately 1.5 hours for the interview process.
The interview will consist of different parts:
A written task: you will be asked to complete a short, written task whereby you need to answer a given question (you will require a pen and paper). You may be required to photograph your finished work and email it to Edge Hill.
A Maths task: you will answer a series of Maths-related questions. Please have a device available (eg mobile phone) which allows you to scan a QR code.
A presentation task: you will be required to prepare a task related to primary education to present to your interviewer.
An individual interview: you will answer a series of questions designed to assess your suitability for the course.
The interview will be with at least one member of the Edge Hill University Partnership and will cover:
your reasons for applying for this programme,
the role of the teacher,
your own skills and attributes and how these might support you in being an outstanding teacher,
current issues relating to Primary education.
Things to do before your online interview
It is essential that you:
have your individual Blackboard Collaborate link. Please contact our Admissions Team

[email protected]

if you have not received this.
dress appropriately. You should present yourself as a future professional.
have read all the information in this document and made a note of the items you need to have with you and any questions that you want to ask during your online interview.
have checked your camera and microphone are working prior to the interview.
have thought about, and can explain, why you want to teach children in the Primary age range.
have prepared and sent your 'This is me' video (see section below*: 'Tasks to prepare before your online interview')
have prepared to deliver your interview task (see section below*: 'Tasks to prepare before your online interview')
have familiarised yourself with current educational issues. Useful publications include:

The Guardian Educational Supplement (published on Tuesday)
The Independent Educational Supplement (published on Thursday)
The TES magazine (published on Friday)
Appropriate websites include:
Tasks to prepare before your online interview
1. 'This is me' video
Prior to your interview we would like you to record a short video 'This is me.' This is not a test of your filming and editing skills so please don't spend a long time preparing this. This is an opportunity for you to tell us a bit about yourself, for example –
Anything interesting about you
Where you live
Something about your family or friends
Your interests or hobbies
What you are currently studying
What you are most looking forward to when you start university
Anything else that you think will be of interest to your interviewer.
As a guide your video should be 1-2 minutes long. Please email your video to [email protected] at least 24 hours before your scheduled interview date, with your full name, date of birth and the date of your interview included in the email subject.
How to upload your video
You will only have to upload your video to one of these options. There are various online guides and YouTube videos that can advise you on how to upload your video. If you have any difficulties with completing this task, then please do still attend your interview and your interviewer will discuss other options for you.
2. Interview task
As part of your online interview, you will be asked to present a task to a member(s) of the Edge Hill University partnership:
Choose one task from the options (A-E) below.
Prepare to deliver your task for 4-5 minutes to your interviewer(s).
Your interviewer(s) may ask you a question based on your presentation.
The use of technology will NOT be assessed, so please come prepared to deliver your presentation without a PowerPoint. However, you may want to use and show relevant physical resources.
What to have with you
Photographic ID
Please have to hand your original photographic ID (ie. current valid passport or photo-card driving licence). Your ID will be checked at the start of the process. If you do not have suitable ID on the day, you may not be able to take part in the online interview and may have to reschedule for an alternative date.
A Mobile Phone
Please ensure you bring a device that will scan a QR code (eg a mobile phone)
Pen and Paper
Please have with you a pen and some writing paper to be used as part of the written task.
Any questions?
We look forward to meeting you for your online interview.
If you have any questions or special requirements that you would like to discuss with us prior to your interview you can contact us in the following ways: