University fairs

Choosing the right university for you
UCAS and UK University Search Fairs have one main purpose: to help you choose the right university for you. After all, it's a big decision.
At a university fair, you can find out more about the universities you're interested in and chat to staff from each one, to get your questions answered. With hundreds of universities under one roof, you might even discover a university you didn't know about, but that might be perfect for you.
What are UCAS or UK University Search Fairs?
They're large-scale events – usually held at arenas, university campuses or football stadiums. This is to allow space for all the university stands, their staff, and visitors like yourself.
As well as one-to-one conversations with university recruitment staff, you can also attend seminars on a variety of topics, pick up prospectuses and course information, and get further information about what each university has to offer, ultimately helping you with your research.
With so much information on offer at a university fair, it might feel as if there's a lot to take in. It's helpful if you can do some research before you go, so you have an idea of the universities you'd like to find out about.
Questions to ask at a university fair
We've brought together some useful questions when choosing a university and that we think will help you get the most out of your visit to the fair.
The university
It is important to consider whether you want to stay close to home, or venture out and live away.
Is it a campus-based or city-based university?
Both offer unique advantages, and one may suit you better than the other.
What type of student support is available?
Are there any bursaries offered?
What is the choice of accommodation?
What subject areas do you offer?
What are the facilities like?
What do you look for in a personal statement?
Why should I choose your university over others?
The course
Do you offer the course I'm interested in studying?
What are the entry requirements? What grades or UCAS points will you need?
Are there placement opportunities?
What kind of assessments are on the course?
What career prospects are there?
Are there any travel opportunities?
How to make the most of a university fair
Make a note of the questions you want to ask. You can pick from our suggestions above or add your own – but taking them with you will really help.
Don't be afraid to get your questions answered. University staff are there to answer questions to help you make your decision, so ask away.
Bring your registration pass with you. Your school or college will help you register for this beforehand. You can download it onto your phone. But don't worry if you forget it on the day, you'll be able to register at the welcome desk.
Attend a seminar if you can. You'll be given impartial information about topics like choosing a course, applying for student finance, or writing a personal statement.
Speak to as many universities as you can. You might already have an idea of some universities you'd like to consider, but another may catch your eye that you haven't heard about. Talk to them, as they might just be the perfect university for you.
Virtual fairs
If you're not able to travel to an in-person fair, there are also virtual fairs for you to explore your options from the comfort of your own home. Just like the in-person fairs, they're a great opportunity to ask questions and find out more about each university you're considering.
What happens at a virtual university fair?
Virtual fairs can include anything from online seminars and video virtual tours to chats with existing students and lectures from different universities.
Each organiser will offer a different approach – after you register, you'll be sent emails with details about the fair and how it will work. Be sure to read those so you're prepared. Both UCAS and UK University Search organise virtual fairs.
Virtual university fair top tips
Like physical events, you get out what you put into them.
Speak to as many different universities as you can.
You don't have to speak if you don't want to, there's lots of information you can take in at your own pace.
If you can't think of anything to ask at the time, there's always time to ask afterwards.
Most university websites offer videos or 360 tours – take a look at these, as they can give a good feel of what the campus is like.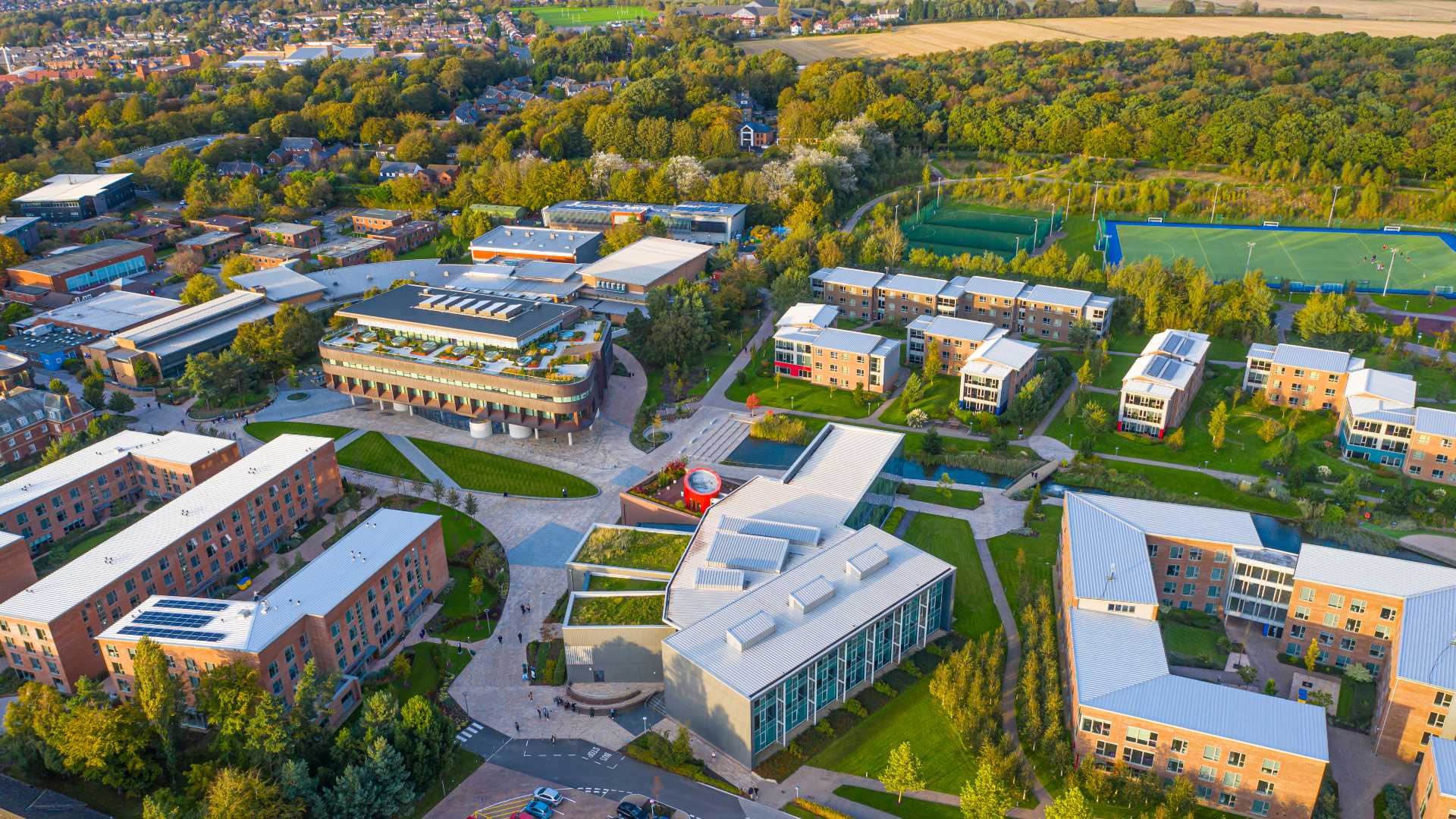 If you are at college or sixth form, speak to your teachers, tutors and careers team for further information.

The team here at Edge Hill University are attending every UCAS and UK University Search fair in England, Wales and Northern Ireland throughout 2023, plus two in Scotland between March and September.

We look forward to seeing you there.
January 23, 2023