Event
National NIHR GP Academic Clinical Fellows (ACF) Annual Conference
National Institute for Health Research (NIHR) annual conference for GP Academic Clinical Fellow (ACF) Trainees, hosted by Edge Hill University.
Hotel recommendations in Liverpool
Premier Inn, Liverpool City Centre (Lime Street) hotel:
Great for those who are looking for a practical, no fuss stay with all amenities of luxury hotels without the price tag. Options for room only or to include bed and breakfast, 5-minute walk from Liverpool Central train station or a 2-minute from Liverpool Lime Street. Parking partnerships also available.
Premier Inn
The Resident Liverpool:
Great for those who love to explore the city they are in. Room only, with lots of discounts available to stayers in local restaurants. 3-minute walk from Liverpool Central train station or a 6-minute from Liverpool Lime Street.
The Resident
The Novotel Liverpool centre:
All the luxury and modern comforts that you would expect from a city centre big named brand with options for room only or to include bed and breakfast. 4-minute walk from Liverpool Central train station or a 7-minute from Liverpool Lime Street.
Novotel
Hope Street Hotel:
An independent, boutique hotel in the heart of Liverpool's Georgian neighbourhood surrounded by culture, independent restaurants, and bars. Options for room only or to include bed and breakfast, 12-minute walk from Liverpool Central train station or a 15-minute from Liverpool Lime Street.
Hope Street Hotel
Travelodge Liverpool Central:
Travelodge Liverpool Central is a great budget-friendly option for accommodation nearby. Located close to local buses and the train station, the hotel is an ideal base for exploring the city. Room rates start as low as £29.99, but early booking is recommended to secure the best rates.
Travelodge Liverpool Central
POSTER PRESENTATION REQUIREMENTS:
Poster panels measure:
200 cm wide
100 cm high
Landscape orientation paper/poster size A0 will fit the boards.
If the poster is not produced on a single roll out card or laminate, it may be mounted on coloured poster paper or light card – this can be in several pieces that will make the poster easier to transport.
A matte finish may be easier to read than a glossy finish and materials arranged in columns may be easier to follow than those in rows. Try to place the introduction in the upper left corner and conclusions in the lower right corner.
Fixing
Posters must be fixed to the boards using Velcro hooks. The boards are covered in blue loop nylon. This acts as the soft side of Velcro. Please ensure that you bring sufficient sticky backed Velcro hooks with you for your poster.
General guidance notes
These notes are intended to be suggestions for guidance only. A poster should be self-contained and self-explanatory. Presentations should be kept simple and clear, and a mixture of text and graphics is recommended.
Illustrations
Figures should be designed to be viewed from a distance and should use clear, visible graphics and large type. Each figure or table should have a heading of one or two lines. Additional essential information should be provided below in a legend. Photographs should have good contrast, sharp focus and, if necessary, an indication of scale.
Text
We suggest using: minimum narrative, large type face in short, separated paragraphs. Numbered or bulleted lists are effective ways to convey a series of points. It is advisable to avoid setting entire paragraphs in uppercase (all capitals) or boldface type as this can be very difficult to read.
Titles and fonts
Titles and captions are easier to read when kept short and typeface is in a sans serif font such as Arial. Use large lettering as this means several people can read the poster from a distance without overcrowding. Remember to caption your poster with the abstract title, authors' names and affiliations.
Headings should be a minimum of 50 point size.
Text of content – ideally 25 point size sans serif typeface (e.g. Arial).
Instructions for on the day
Please bring your poster with you on day one of the conference, and upon registration you will be directed to your designated poster board to put your poster up.
ORAL PRESENTATION REQUIREMENTS
Time
Each presentation timeslot is 15 minutes max. split as follows:
10 minutes presentation
Five minutes Q&A
Electronic material/PPT
Any PPT slides/electronic material being used as part of the presentation should be sent via email to [email protected] no later than 12 April. It is suggested that you bring a back-up version with you on a pen drive/device just in case.
A 'clicker' (with built in laser pointer) will be provided to enable you to move through slides.
At Edge Hill University we aim to have a sustainable campus and we like to encourage all delegates to use public or shared transport if possible. You will find us in the market town of Ormskirk, Lancashire.
By train
Via Liverpool: Liverpool Lime Street is approximately 2 hour 10 minutes from London Euston. You'll need to change at Liverpool Lime Street main line station and switch to Merseyrail Northern Line for Ormskirk Station. You can join the Northern Line at Liverpool Central or Moorfields. These stations can be reached from Liverpool Lime Street via underground /metro Wirral Line, or on foot. The trains run every 15 minutes, Monday – Saturday and every 30 minutes on a Sunday. Ormskirk is the last station on your journey and it takes about 30 minutes.
Via Preston: from Preston Station, take train to Ormskirk. It's the last station on your journey and it will take you just under an hour to reach the town.
Getting to Edge Hill University from Ormskirk Station
From Ormskirk Station you can get to the campus in any of the following ways:
Taking the bus: From the train station take the pedestrian walkway to Ormskirk bus station and connect with the Edge Link bus for a direct route to campus. The Edgelink bus service 'EL1' runs every 15 minutes from the bus station to campus and back.
The bus runs from 08:05 to 20:50 Monday to Friday and until 17:50 on Saturdays. Unfortunately, there isn't a Sunday service.
Walking: It's approximately a 10 minute walk to campus from the train station. Just turn right from the station and walk-up Station Approach. At the top turn left, then first right. Walk along Stanley Street and Knowsley Road, across two junctions, until you reach the main St Helens Road. Turn left and continue until you reach the campus.
Take a taxi: There is a 24-hour taxi service opposite the exit from the station. You can also call:
Blueline Five-0 Taxis on 01695 575050
Ormskirk Taxis on 01695 575757
Flying in?
The region is served by two international airports:
Travelling by road
Via motorways: Leave M6 at junction 26 and join M58. Leave M58 at junction 3, taking the A570 towards Southport and Ormskirk. You should see signs for 'Edge Hill University' when you leave the motorway.
From junction 3, the journey is 2.8 miles and takes approximately five minutes. The campus can also be reached from Preston or Liverpool via the A59. For sat nav you can use the postcode 'L39 4QP' but please check that the route provided arrives via the main entrance in St Helens Road. Alternatively enter lat/long co-ordinates 53.558622,-2.875178.
We suggest you use a route planner (e.g. http://www.rac.co.uk/route-planner) if you are travelling by car, entering your destination as 'L39 4QP'.
Parking on Campus
Parking on campus is free, but it is at a premium. You will have two parking options:
Reserved parking: Your conference host may have reserved parking for you, if so, they will send you a parking reference code which you should quote to the security team when you arrive on campus. You should enter via the visitor's entrance. Please note that reserved parking is usually booked for guest speakers/lecturers.
Conference/event parking permit: If you have been given a parking permit by your conference host please enter the campus via car park C and park in one of the bays. Please be aware that the permit does not guarantee a parking space, it prevents you from being ticketed whilst you are with us. Whilst the parking team will try their utmost to park you on campus, if there are no spaces you will need to park off site.
Scientific Programme will follow in due course. Abstracts are now closed.
Two day conference:
Delegate ticket with drinks, reception/dinner £250
The evening dinner will take place in Royal Liver Building in Liverpool City Centre.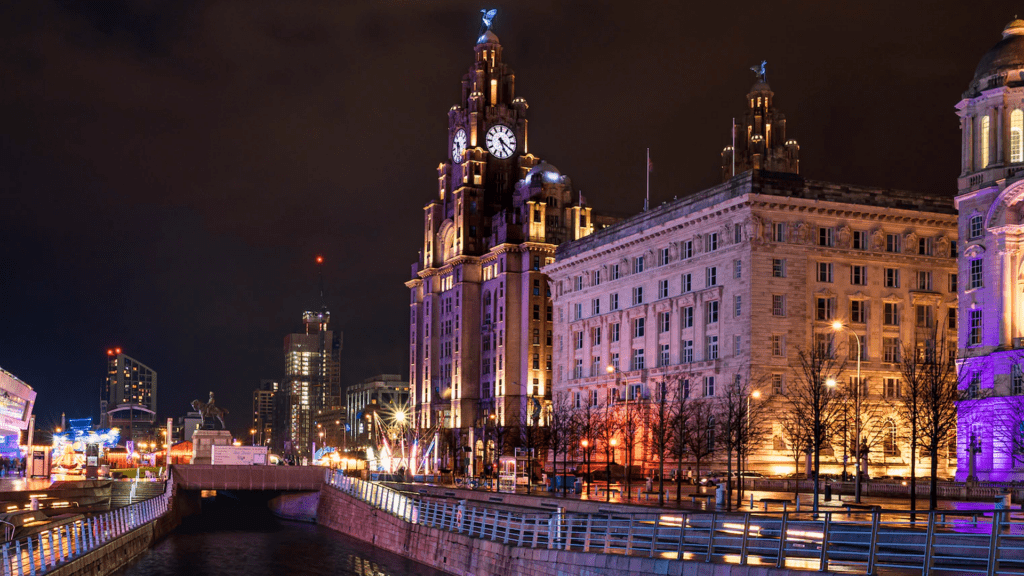 Confirmed keynote speakers and conference chair
Speaker biographies
For more information contact [email protected]