Why study a PGCE or PGDE?
There are few careers more rewarding than teaching. It takes creativity and dedication to inspire children and young people, but the sense of satisfaction you'll feel at the end of a working day is incredible.
If you're considering studying a PGCE or PGDE but are not sure whether it is right for you, we've put together this useful guide below to show you the benefits.
Why should I do a PGCE or PGDE?
Find like-minded people
During your time studying a PGCE or PGDE, you will be surrounded by people just like you. Everyone there will want to benefit their career in a specific area. Make deeper connections and network with your fellow students and tutors. Your PGCE or PGDE class is your team.
Studying at Edge Hill University gives you more than professional practice in the classroom. Spend time in group discussions and reflection with your tutors and fellow students. Immerse yourself in the knowledge around you to become an outstanding teacher.
Enhance your career prospects
Teaching is a highly transferable skill. It is well respected and has great employability and progression pathways. You could start as a teacher and become a Head of Department or Headteacher. Studying a PGCE can help you with all aspects of teaching. From teaching practices to research and theory, you will cover and understand it all.
At Edge Hill University, over 95% of PGCE graduates are in work or further study within 15 months (Graduate Outcomes, 2019/2020). Thinking about studying for a Masters degree too? A PGCE can award up to 60 credits towards a full Masters degree. This is usually 180 credits.
Develop your personal skills
PGCEs and PGDEs will help increase your independence, self-motivation and confidence. You will oversee a classroom and will need to be able to make quick decisions, communicate effectively, manage your own time and create your own lesson plans. Get stuck in and learn from your experiences first-hand.
Increase your subject knowledge
If you'd like to build on your undergraduate degree and delve deeper into your subject, then a PGCE is for you. You'll be able to specialise in a specific area of secondary education or broaden your knowledge to deliver a variety of subjects for primary education. And teachers don't just share their existing knowledge. It's an opportunity for lifelong learning too, keeping on top of the latest trends and technologies.
You don't have to complete a PGCE in the same subject as your undergraduate degree either. Edge Hill's free Subject Knowledge Enhancement (SKE) courses can help you bridge the gap if you want to complete a PGCE in a different subject area. They are available for Secondary PGCE and Primary Mathematics Specialist PGCE applicants.
The SKE programmes identify areas for development and provide a range of opportunities for additional study tailored to your individual needs. SKE courses are completed before your PGCE starts, so you can arrive in confidence with all the skills you need.
Enviable salary and holidays
The starting salary for qualified teachers is competitive, at around £28,000, rising to almost £40,000 for more experienced teachers. There are few qualifications where you can earn above the graduate national average straight after leaving university.
Another key benefit of teaching is the summer holidays. Having six paid weeks off – in addition to the spring holidays and half terms – is a big perk of the job.
Work anywhere in the world
A PGCE is an internationally-recognised academic qualification. This means you will be able to teach almost anywhere in the world, from International Schools to other English-speaking countries like Canada and Australia. Great if you want to work and travel the globe after your studies.
Make a difference
Teaching isn't just a job. It's a chance to inspire minds and change futures. There's nothing more rewarding than knowing you have made a difference to so many lives. Sitting in your classroom could be the entrepreneurs and innovators of tomorrow. Each interaction counts. And no two days will be the same. It's a career with built-in variety as you teach new topics, new curricula and get to work with children and young people each year.
Why study at Edge Hill University?
Edge Hill began life as a teacher training college for women in 1885. Having trained the next generation of teachers for over 137 years, we've earned an enviable reputation within the sector.
Throughout that time we have developed relationships with over 2,000 partner schools, colleges and other settings. These partnerships allow us to provide top-class opportunities for our students. Professional practice is an essential element of any PGCE or PGDE programme, giving you an excellent experience throughout your training.
Not all of our partners are traditional schools. You can experience education in SEN schools, hospital schools and forest schools, so you'll be more than prepared by the time you graduate. As one of the largest providers of professional qualifications for teachers, many PGCE students return to specialise in areas including dyslexia and dyscalculia.
Edge Hill's Ormskirk campus is home to a £9 million Faculty of Education building. Housing a stimulating learning environment with a 300-seat lecture theatre, ICT suites, teaching rooms and a cafe. In addition, the Faculty of Education Piazza building is now the base of Secondary and Further Education and Training provisions.
Learn more about why to study at Edge Hill.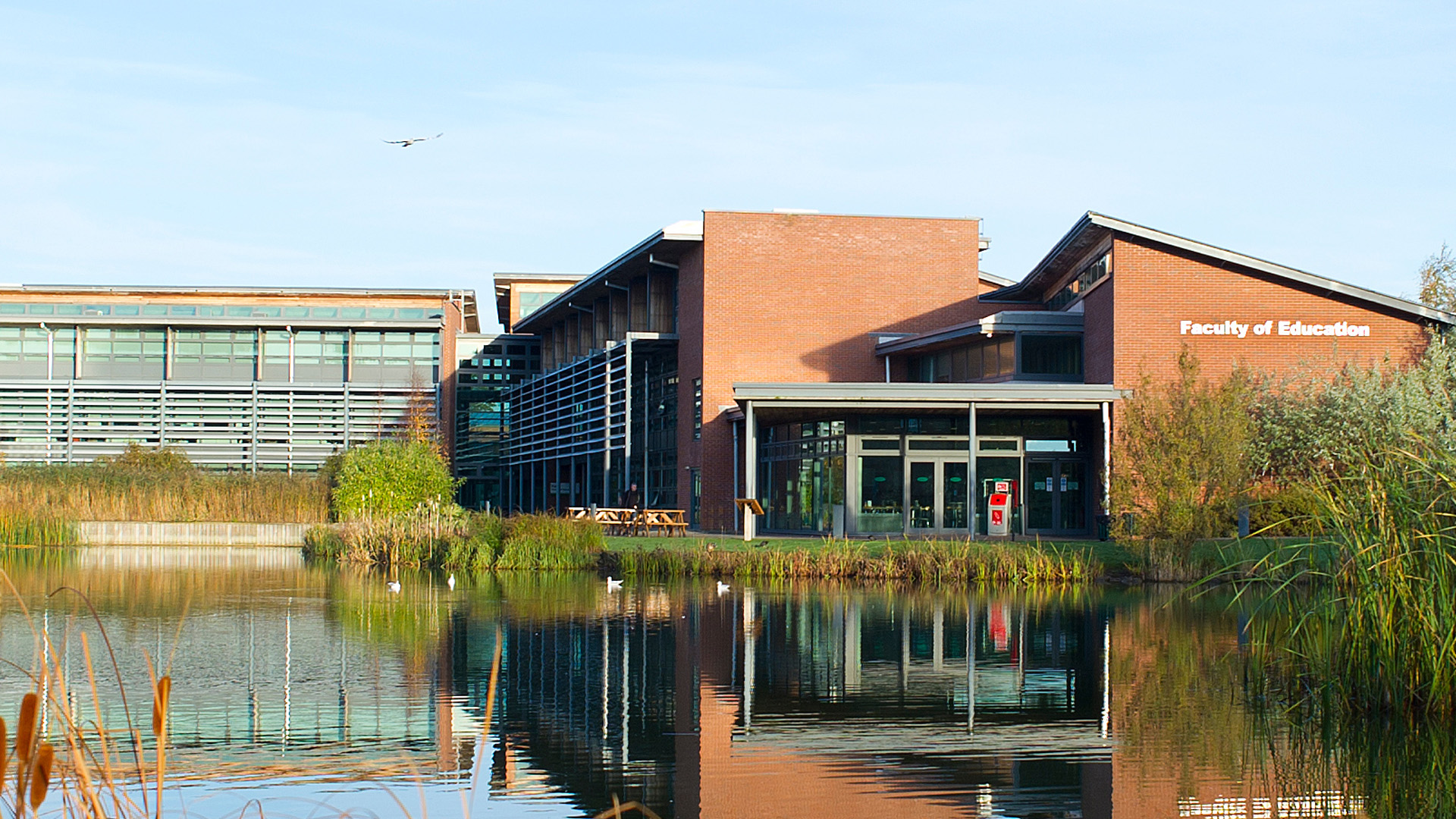 Funding for PGCE and PGDEs
Edge Hill University's PGCE and PGDE courses for 2023/2024 have a tuition fee of £9,250. A Maintenance Loan of up to £9,978 may be available if you live away from home.
Government funding is available to any students wanting to complete a PGCE or PGDE who don't already hold Qualified Teacher Status (QTS). Applying for funding is the same process as applying for your undergraduate loans.
The Department for Education has a number of bursaries available. You may be eligible to receive a bursary worth up to £27,000 by joining selected Secondary PGCE programmes.
Instead of a bursary, you may be eligible to apply for a Teacher Training Scholarship from BCS The Chartered Institute of IT, the Institute of Mathematics and its Applications, the Royal Society of Chemistry, or the Institute of Physics. These prestigious awards, worth £29,000 for the academic year 2023/24, are aimed at outstanding graduates who are passionate about their subject and have the potential to be inspirational teachers.
For more information on PGCE and PGDE funding, please see our Money Matters page.
Ready to apply?
Ready to start a PGCE or PGDE? You can apply online through GOV.UK. An early application is strongly advised.
You may wish to find out more about the application process.
FAQs
What is the difference between a PGCE and PGDE?
Do I need a bachelor's to get a PGCE or PGDE?
Can I still apply for a PGCE if I don't meet the GCSE requirements?
Can I get a PGCE/PGDE degree if my bachelor's degree is in a different field?
What types of PGCE and PDGE can I study?
How long are PGCE or PGDE degrees? Can I study part-time?
Are there any bursaries, grants or scholarships available for PGCE/PGDE studies?
Do I need to submit a personal statement?
When is the deadline to apply for PGCE/PGDE?
Can I work full-time while studying for my PGCE/PGDE?
Contact
If you have any questions about studying for your PGCE or PGDE at Edge Hill, please contact Course Enquiries.
May 10, 2023