Behavioural Analysis & Intervention
BSc (Hons)
Prepare for a career working with children and adults who have learning disabilities, associated issues and behaviour described as challenging, on a multi-disciplinary degree developed with practitioners and employers.
Closed to further applications for September 2023 entry.
Overview
Specialist and multi-disciplinary services are evolving to meet the needs of children and adults with learning disabilities whose behaviour is described as challenging. This programme provides enhanced training in meeting the needs of such individuals, aiming to support true inclusion and facilitate choice and empowerment. You'll be encouraged to use reflective frameworks to explore practice issues. Consideration of current research and evidence will allow you to critique best practice and enhance opportunities for service users.
What you'll study
You will study appropriate research and practice from multiple contexts.
The course will consider ethical and moral issues within practice as well as data collection, analysis, design and implementation of support programmes.
Modules consider how complex behavioural needs can affect an individual's access to choice and empowerment. You will be introduced to applied behaviour analysis and consider techniques for behaviour management. Practical and ethical application of techniques will also be critiqued.
Action learning sets at the end of the first year will support you in facilitating ideas, a guided process preparing you for the second year of independent study within your area of work or practice.
Designing and Implementing Intervention Programmes
Ethical and Moral Dilemmas in Health
Introduction to Applied Behaviour Analysis
Student Centred Work Based Learning
For more information about each module, including the dates and times of module sessions, please see our Continuing Professional Development Modules for Health and Social Care Practitioners pages.
How you'll study
The course is delivered part-time and has been designed to support those who may have employment / carer commitments. In Year 1, two modules run in the first semester and one in the second semester.
The final year of each course is designed to be completed within the work place with negotiated study periods. You will be involved in and encouraged to access classroom discussion, reflection, lectures and work based study.
How you'll be assessed
Each module has different assessment criteria and a range of assessments are used. These include assignments, reflective accounts, work based learning and presentations.
Who will be teaching you
Qualified multi-disciplinary practitioners and academics from a wide range of settings have been involved in the development of the course. These individuals form the course team and will be involved in the delivery of the programme and supporting you whilst you study.
Entry criteria
Entry requirements
To join this course you must be working in a suitable health and social care or third sector setting and have access to the appropriate client groups for the duration of their studies.
You should hold a GCSE at Grade C or Grade 4 in English Language or equivalent or IELTS 6.0 or equivalent (with 6.0 achieved in the written and spoken language element of the test, completed within the last two years).
You should have 240 UK credits with 120 at level 4 (Cert HE) and 120 at level 5 (Dip HE). Alternatively, students who are over 21 will be considered if they can demonstrate the ability to study at degree level by the successful completion of a 20 credit Edge Hill University degree level module.
You will have an interview with a pathway coordinator to verify that you meet the entry requirements and plan your pathway to ensure the programme will meet your individual needs.
How to apply
Closed to further applications for September 2023 entry.
Should you accept an offer of a place to study with us and formally enrol as a student, you will be subject to the provisions of the regulations, rules, codes, conditions and policies which apply to our students. These are available at www.edgehill.ac.uk/studentterms.
Did you know?
If you join a full time undergraduate degree at Edge Hill University, we will guarantee you the offer of a room in our halls of residence for the first year of your course.
Discover our accommodation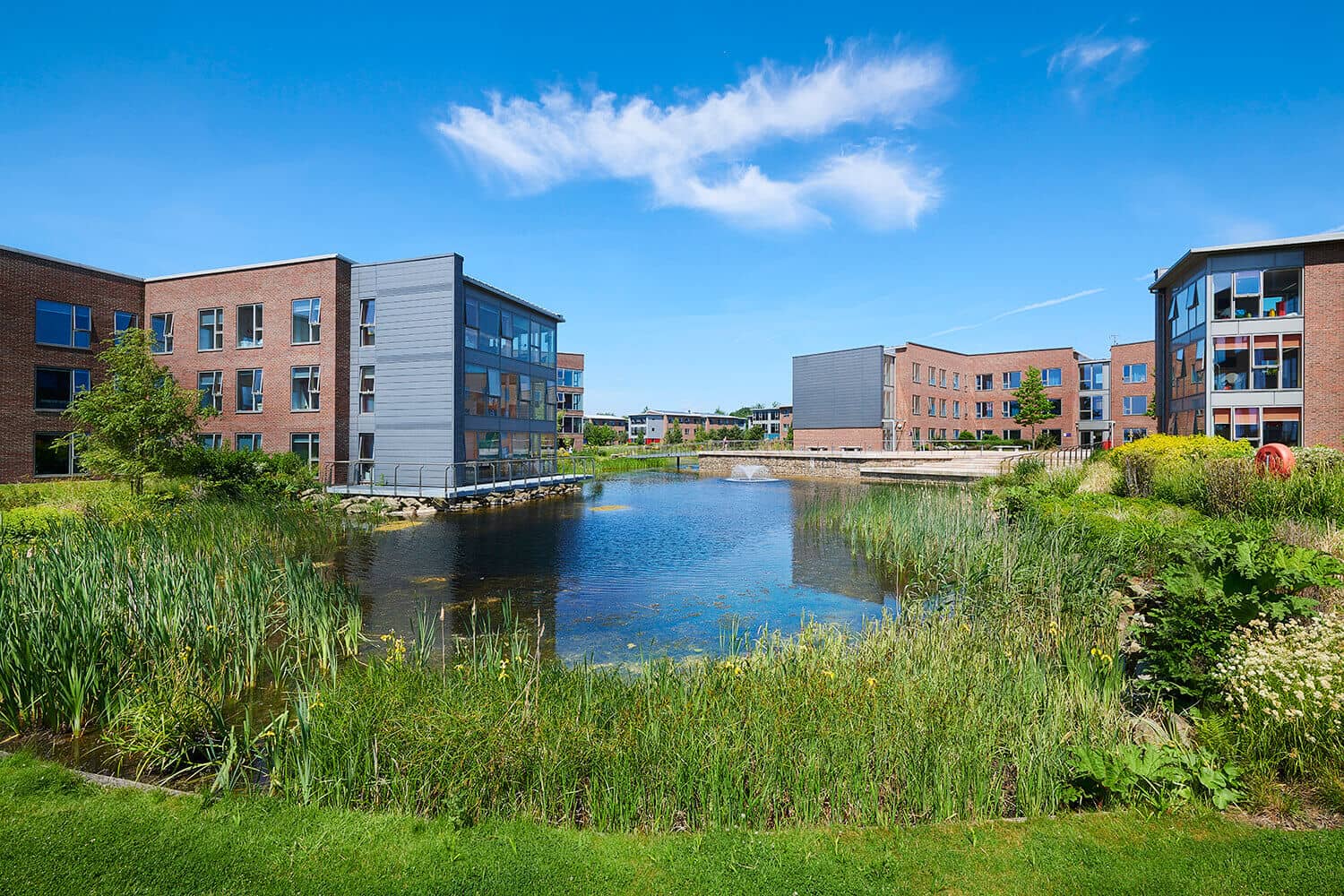 Facilities
The Faculty of Health, Social Care and Medicine offers outstanding facilities for the education and training of health and social care professionals.
The contemporary teaching and learning resources include leading edge clinical skills facilities, an 860-seat lecture theatre, and a variety of teaching rooms and social learning spaces.
Where you'll study
Faculty of Health, Social Care and Medicine
Finance
Tuition fees
Tuition fees for students joining this course in academic year 2023/24 are still to be announced. We will update this information as soon as it is available.
EU/EEA and Swiss students who have settled or pre-settled status under the EU Settlement Scheme, as well as Irish nationals, may be eligible for the UK tuition fee rate.
Your future career
The courses are very practically focused and involve you actively engaging with people who have a learning disability. Support from employers and service users allows you to flourish as a critical learner and support their practice.
Developed with practitioners and in response to user and carer groups, the programme will help you work with people with learning disabilities to support their opportunities within society.
The exit award will demonstrate your ability to study at degree level and evidence a range of transferable skills.
Download our course leaflet