Career enhancing opportunities and real world experience

Social Work
Want to support people and their families? As a social worker, it will be your challenge to promote wellbeing in diverse communities and help individuals with complex needs.
Once you finish the course, you'll feel ready for the role and be eligible to apply for registration with Social Work England. Our graduates work with children, adults and their communities within local authorities and charities. You will be able to apply to work within the statutory, voluntary, private and independent sectors.
Edge Hill University has excellent relationships with a range of stakeholders and agencies in the statutory, voluntary, independent and private sector, as well as with NHS hospital and community trusts, enabling us to offer a wide range of practice-based learning opportunities in Merseyside, Cheshire and Lancashire.
Our Better at Home Suite in our Clinical Skills and Simulation building also provides opportunities for career enhancement and preparation for practice. The Better at Home Suite is the perfect location for creating and acting-out scenarios focusing on the home environment such as visiting, dealing with and supporting service-users, and their families, in their home environment.
"I thought the course would be mainly lectures, but I've been surprised at the facilities we have for practising and role-playing what we've learnt. I've really enjoyed using the Better at Home training facilities, which is a simulated home environment for practising home visits and assessments. It's very realistic, it actually feels like walking into someone's house. We worked with real service users on a range of different scenarios – that was such useful preparation to get us ready for our placements.
Working in the Moot Room was scary but such a good experience. It never occurred to me that we would be using the University's mock courtroom – I thought that was just for Law students. We had the opportunity to role-play all the different court officials and see how a court works. It's quite an intense atmosphere in there, but as social workers are often called to court to give evidence, it was good to have the chance to see what happens.
We're also lucky to have lots of social work professionals who come to campus to give talks or skills-based sessions. Hearing their experiences and having the opportunity to ask questions makes you realise how broad the subject is and how many different fields you can go into when you graduate."

Brittney Scott
BA (Hons) Social Work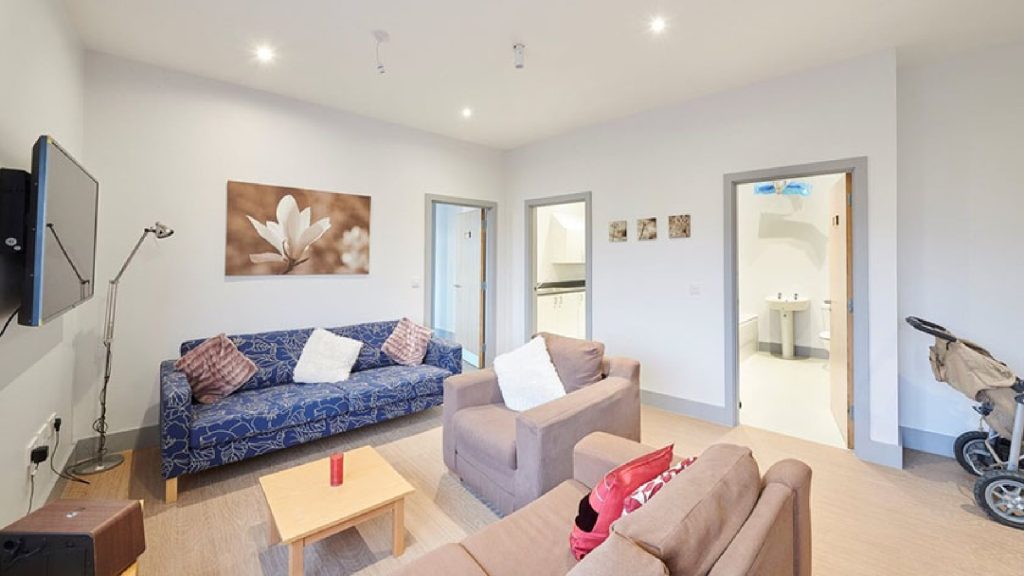 Real world experience
At Edge Hill, you'll learn on placements within local authorities, including Liverpool City Council, Lancashire County Council and organisations such as Sefton Advocacy (support for vulnerable adults) and CGL (Change, Grow, Live) alcohol and drug services.
The programme incorporates a minimum of 200 days of practice-based learning, including at least 170 days spent on placements and an additional 30 skills development days on campus.

All placements are organised and monitored by the University, with both academic work and practice placements contributing to the overall outcome of your degree.

As practice education is arranged in collaboration with the Cheshire and Merseyside Social Work Teaching Partnership, most placements will be drawn from the partnership's geographical footprint across Greater Merseyside, Cheshire West and Chester, and West Lancashire.
June 10, 2022